A Look at Stefon Diggs and His Brothers' Careers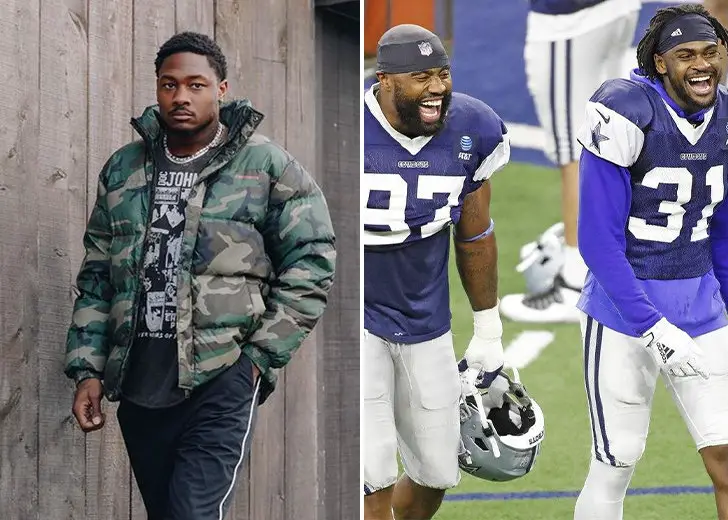 While everyone knows Buffalo Bills' wide receiver Stefon Diggs, his brothers, who are walking in his footsteps, have also gained recognition.
Stefon Diggs is the eldest brother, who rose to popularity among his four siblings after being drafted by Minnesota Vikings and later exchanged to the Bills. 

Stefon Diggs after his game. (Source: Stefon Diggs' Instagram)
Diggs' brother Darez, who goes by Mar'Sean, played for Morgan State University as a defensive end. He then switched lanes and went to Alabama to play safety. 
He entered the NFL in 2018 and was drafted by Minnesota Vikings where he attended their rookie camp but later discontinued. 
He also joined Los Angeles Wildcats XFL team in 2020 as a safety and was with the team until the competition. For now, he is a cornerback for the University of Alabama Blazers.
Trevon, a cornerback for Dallas Cowboys, is the youngest sibling among the three. He is certain about his football career, like Diggs.
After the death of their father, Diggs' has been guiding his family.
In conversation with ESPN, Trevon said, "He was there for me when my father passed, so he has always taken care of me. I always ask him everything, no matter what. Two o'clock in the morning, I'm asking him questions."
Diggs supports his brothers, and while saying that, he tries to train them and point out their areas of improvement. 
Stefon Diggs and His Relationship with His Brother
The Diggs brothers are a trademark of excellence in their respective careers. While Stefon became the first Bills wide receiver to earn consecutive trips to Pro Bowl, his brother, Trevon, entered the trip this year. 
Stefon said he couldn't contain his happiness when he heard his brother's name on the list.
He said he was proud of his Trevon and was confident about his selection, but seeing it live brought him more joy than hearing his name. 
In 2019, Trevon returned for his senior year at Alabama, after breaking a foot a month into his junior season.
Diggs helped him recover by consoling him and motivating him to work harder once he recovered.
The broken foot kind of made Trevon feel low, as he had to exclude himself from the sixth game at Arkansas.
In an interview, Stefon said, "I'm the older brother, but I'm also somebody who is going to hold him accountable and let him know there's nothing you can do about it right now. Right now, you have to wait it out, cry it out or do whatever you have to do, but when it's time to get back to rehab, you need to get back to it because you can't fix it right now."
Trevon made massive improvements after his injury and worked hard to achieve what he deserved.
Diggs made sure he kept his brother on track and did not let the injury affect his mental state.
The brothers are now all set to compete against one another in the pro bowl. Trevon and Stefon trained together but never talked about it as they supported each other in silence.