Everything about Stana Katic and Kris Brkljac's Private Wedding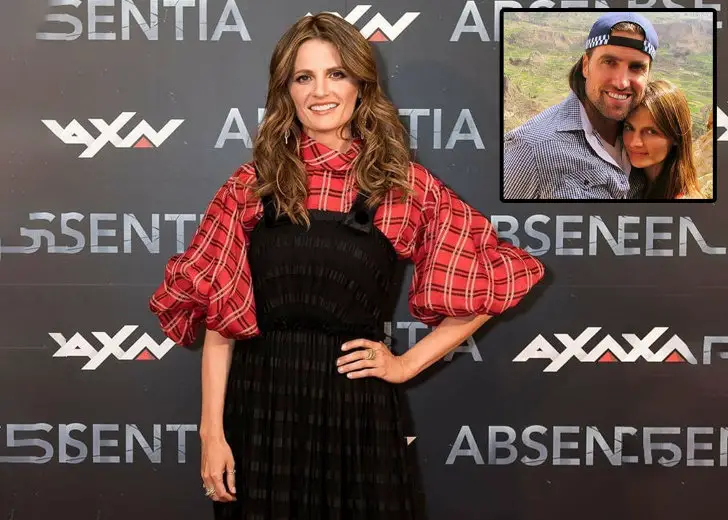 Castle star Stana Katic is married to her husband of over six years, Kris Brkljac. And though the actress has been together with Brkljac for a long time, the two have remained very private about their relationship.
In fact, aside from a few red carpet events, the two have never been photographed together in public. Few things are known about Karic's marriage with her husband, and most of them are related to their wedding.
Kris Brkljac and Stana Katic's Wedding
Katic tied the knot with Brkljac on April 25, 2015, just a day before her 37th birthday. The wedding took place in a private family monastery on the Dalmatian Coast in Croatia.
Though Katic grew up in Canada, she was born to immigrant parents who were originally from Croatia.
After their wedding, the couple shared a black-and-white photo of their overlapping hands with their new wedding bands.
Who is Stana Katic's Husband?
According to Bustle, Brkljac is a business consultant who occupied the position of vice president of sales at Dispute Suite during the time of his marriage.
He is originally from Australia and has a Communication Media Law background. Reportedly, he was homeless at 21 and climbed his way to success over the years.

Stana Katic with husband Kris Brkljac (Source: Instagram)
Aside from the aforementioned information, not much is known about Katic's husband. She rarely posts about him and he doesn't seem to have any social media presence.
They Like to keep Their Relationship Private
Both Katic and her husband keep their personal lives out of the spotlight. She expanded on her views on her decision to keep her love life to herself when talking to Chatelaine back in 2012.
"I love to kiss, but I don't tell," she shared. "Romance is difficult for some celebrities. If the media finds out you're dating Robert Pattinson, you're screwed."
Katic noted that while she preferred to keep her personal life personal, she was very committed to deep and substantive relationship. "I like the concept that if you're with someone, it's for the long term."