'Squid Game' — Here's How Much the Painted Standstill Extras Were Paid
"Now that I know it was for freaking Squid Game...that would have been so cool to be a part of it!" said the YouTuber who turned down the role.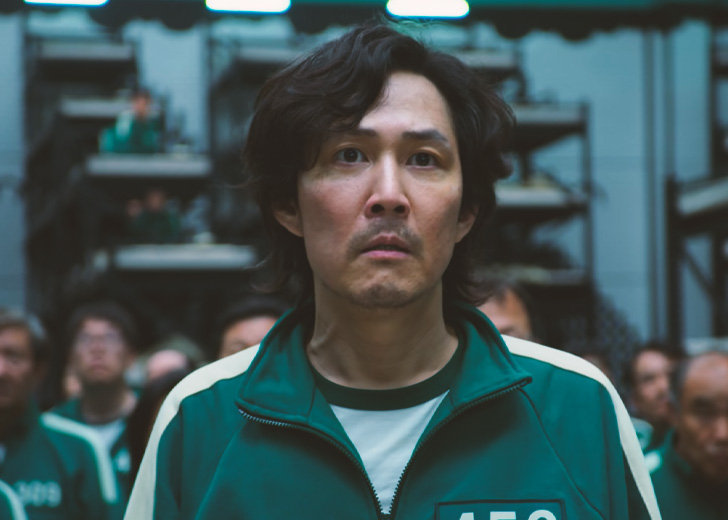 Have you ever wondered how much the extras and background characters in massive production sets like Netflix's Squid Game make? Well, today's your lucky day!
During our recent YouTube deep-dive, we came across the creators of the channel ë ˆì´ì§" [Raye & Jin], one of whom was apparently offered a part, albeit a small one, in Netflix's humongous hit Squid Game. 
Raye Could Have Been Cast as One of the Extras
In a video shared on the channel on September 26, 2021, Raye revealed that in South Korea, it was pretty common for foreign nationals who were somewhat active on social media to be offered modeling gigs or parts in commercials, movies, or tv shows.
"You don't even have to try," she explained, "People will just send you messages all the time like, 'Hey! There's this job available. Do you want to do it?'"
She then recalled an incident from back in October 2020, when she received a message where the sender claimed to be looking for models. The models would be body painted, and they would only be wearing their underwear and nipple covers for the shoot. 
Little did she know that the person sending the message was offering her a part in what would go on to become one of the most prominent international successes of the Korean entertainment industry. 
Raye Would Have Been Paid Handsomely
Also, in the same message, they revealed how much the Netflix show paid their extras cast members— $4,500 for three days of modeling, which equates to $1,500 for each day that they spend on set.
The message also promised that the production would arrange for pick up and drop service, accommodation for the three days of shoot, and food. Finally, the message explicitly stated that the role was nothing sexual and was for artistic purposes. Had she accepted the offer, she wouldn't have had to say a single line either.
While the prospect of getting paid $4,500 in such a short time sounded like a worthwhile job, Raye was nervous about the fact that she would have to be wearing only nipple covers and underwear for the entirety of the gig. 
"With these jobs, you don't actually know what the project is," she explained, "so knowing nothing about what was going to be filmed, I declined it because… It's kind of embarrassing."
Understandably, she didn't want to be almost naked in body paint for some random project. However, when she found out that it was for Squid Game, she couldn't help but regret her decision.
About 'Squid Game'
Squid Game is a nine-episode Korean series on Netflix centered around four hundred and fifty-six people who have struggled financially throughout their lives, risking it all over an enigmatic survival game. 
The contestants must compete in a series of children's games, and the winner of the game wins a massive cash prize of 45.6 billion won, equivalent to around 38.5 million dollars. 
Still, some contestants out of the 456 get a bit more screen time than others. That list includes Lee Jung-jae as Seong Gi-hun, Park Hae-soo as Cho Sang-woo, Oh Yeong-su as Oh Il-nam, HoYeon Jung as Kang Sae-byeok, Heo Sung-tae as Jang Deok-su, Anupam Tripathi as Abdul Ali, Wi Ha-joon as Hwang Jun-ho, and Kim Joo-ryoung as Han Mi-nyeo, among others.