Spencer Matthews Talks about His Lifestyle Transformation Following 3 Years of Sobriety
"I've never lacked confidence. But my own opinion of what I might be able to achieve with my life was becoming dented by alcohol," Matthews confessed.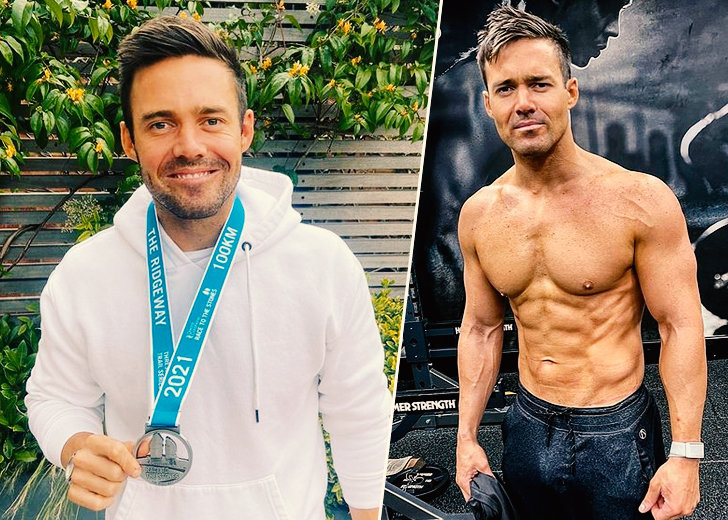 Spencer Matthews argued that he never had a problem with alcohol. It was just that he was drinking in excess on a regular basis because his work-life promoted socializing, which often came with a glass of beer or wine. 
He explained to The Sun that alcohol was readily available in his work environment. Back then, his portfolio reflected that he was a PR manager at posh London clubs, a city trader, and working in nightlife and television. 
In due time, he realized that his confidence in his abilities was on a downward slope, and he found his drinking habits were at fault. He added, 
I've never lacked confidence. But my own opinion of what I might be able to achieve with my life was becoming dented by alcohol.
He also confessed to becoming "a little truculent," such that he would often blame his shortcomings on others. He explained that he would always come up with an excuse for not living up to his potential. 
But, when his wife, Vogue Williams, was pregnant with his son, Theodore, he took back the reins.
Apparently, Matthews had kept in touch with celebrities, who had achieved a great deal of success following a stretch of sobriety. So, he gave it a try. 
Alcohol Was Taking a Toll
In another interview with Men's Health, the owner of Clean Co, a non-alcoholic spirits brand, admitted that his drinking was taking a toll on his body and his work life.
But when he decided to transform his lifestyle by staying away from alcohol, he concluded that there was no point in doing so without going all in.
I don't see a point in doing a transformation unless you absolutely smash the life out of it.
And thus began his body transformation. Admittedly, he began his transformation journey with the goal to achieve a Brad Pitt-like physique (from back when Pitt starred in movies like Fight Club and Troy).
Now Drinking in Moderation
He spoke out of experience when he told the outlet that when someone started something new; it was hard, and they would often be tempted to give up. However, he suggested carrying on because, in time, a feeling of achievement would kick in.
He had been working on his transformation for about two years, but in the last ten months of 2020, Matthews pushed the hardest. 
According to Men's Health, he dropped his body fat from 12% to 5%. Which is a huge weight loss feat in and of itself.
His 38-inch waist shrunk to a 32. His 5-rep-max for bench press upscaled from 75kg to 97.5kg, and his deadlift rose from 70kg to 130kg. It is safe to assume that the net worth of his fitness achievements is more than the sum of its parts.
After a pretty successful transformation, Matthews gave up on absolute sobriety, though. He also had an epiphany. He was adamant that drinking in moderation and having complete control over one's alcohol intake was the way to go. 
So now, he occasionally treated himself with a glass of wine or a glass of champagne when he felt that the occasion was right.