Did Sophie Fergi Get a New Boyfriend? TikTok Disclosure!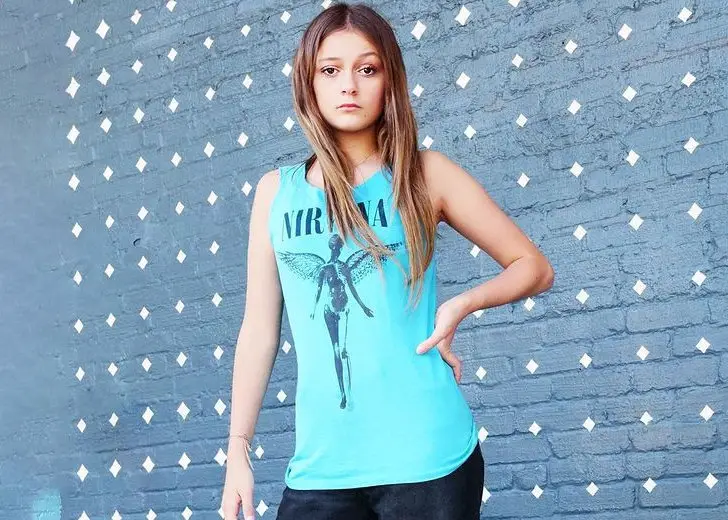 Living her life in the era of internet fame, Sophie Fergi managed to rack up millions of followers and subscribers across platforms like YouTube, Instagram, Twitter, and of course, TikTok early on in her life.
The starlet has built her content mill around her daily routine and the challenges she performs to keep her fanbase engaged.
So obviously, fans were curious: Who is Sophie Fergi dating?
Is Sawyer Sharbino Sophie Fergi's New Boyfriend?
Headlines suggesting that Fergi was more than friends with fellow TikToker Sawyer Sharbino took the internet by storm in the latter quarter of 2021, and for good reason. 
Fergi had made an announcement over her TikTok on August 13, 2021, where she shared with her followers that Sharbino was her new boyfriend. 
The statement was especially believable because the two had been seen together on numerous occasions—making videos together and elsewhere.
They were also members of The Squad: a group of teen influencers headed by actress/singer/YouTuber Piper Rockelle.

Sophie Fergi announced Sharbino Sophie was her boyfriend (Source: TikTok)
The post came with a short clip where the closed captions read, "we have some big news to tell ya'll."
Shortly after, they broke the big news: "We're dating," the couple said over captions, as Fergi clung onto her supposed boyfriend in the clip. 
Despite getting the word from the horse's mouth, longtime fans of Sharbino were not convinced because they were of the idea that he was currently dating Emily Dobson. 
Not surprisingly, fans were right all along.
Just over a week after Fergi made the TikTok disclosure, Sharbino put up a video on his YouTube channel: 'Dating my Best Friend! Sawyer Sharbino ft Sophie Fergi.'
It was all for a video all along. 
Sophie Fergi Left The Squad & Former Boyfriend
For anyone who's been visiting any of The Squad members' socials, the fact that Fergi was once dating Jentzen Ramirez would hardly be news. 
The two were together for quite a while, and fans absolutely adored them as a couple. Shippers referred to them as "Jophie."
By August 2020, Fergi and her ex boyfriend had split, and maintaining transparency with their fans, both of them came out with their side of the story in separate YouTube videos. 
In a video on Ramirez's channel, he shared that the two of them had chosen to break up in mutual agreement.
However, according to him, Fergi's parents were to blame for the breakup because they "didn't really want her dating at this time."
In her side of the story, she shared, over her YouTube video, that her parents were never against her dating Ramirez.
On the contrary, she claimed that her mom was "super OK" with the relationship, and her family was all for it too. 
Following the breakup, Fergi walked out of The Squad and her friendship with its members, including Piper Rockelle. Still, the nature of the split is unbeknownst to the public. 
On the one hand, Fergi has wished nothing but the best for her fellow creators from her former group.
On the other hand, every last member of The Squad, including Piper Rockelle, blocked her from their socials, as per Distractify.