About Sonoya Mizuno's Parents, Ethnicity, and Love for Cats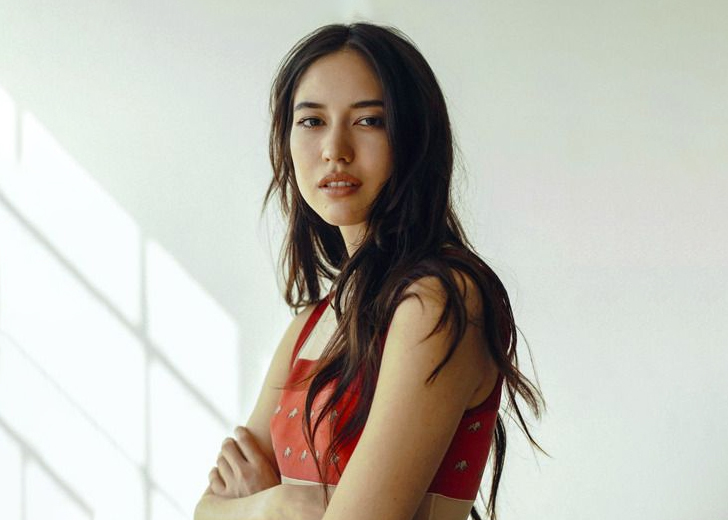 Sonoya Mizuno has been around for longer than you think. The British actress, a cast member of HBO's House of the Dragon, first made her mark in the 2014 sci-fi thriller Ex Machina.
The actress did not start as an actress, though. She was a dancer first and later turned to acting. And she hasn't had an easy route to success, either.
Here are a few things you should know about the British actress, including details about her parents, where she is originally from, and how she would give it all up just to be around cats.
Sonoya Mizuno's Parents and Ethnicity
Mizuno was born on July 1, 1986, in Tokyo, Japan. Her parents were from diverse ethnic backgrounds.
She is of mixed ethnicity. Her father was a Japanese man, an art director living in Japan. Her mother was half-English, half-Argentinean.

Sonoya Mizuno is of mixed ethnicity, and her parents were Japanese and British-Argentinean. (Photo: Interview Magazine/Instagram)
Her parents met in Japan in the 1970s when her mother's parents were posted in Japan as diplomats.
She lived in Japan until she was two, at which point her parents separated, and her mother moved her and her five siblings to Somerset, England.
Her brothers and sisters' names are — Saya, Jinya, Mariya, Miya, And Tomoya.
Both her parents have passed away. Her mother left first when she was just a pre-teen. Her father died in 2020; he was living in Japan at the time, and she went and lived there for a while after he passed.
On Growing up in Somerset as 'Ethnic'
"I feel predominantly English," Mizuno said during her interview with Resonate in 2016. However, despite that feeling, she had to deal with a lot of racism and discrimination growing up in Somerset.
She said she thought hers was an "unusual" family in the area as most other people were white. She was also the only mixed-race girl in her primary school and dealt with racist nicknames and caricatures from her classmates.
"I was definitely an outsider," she said but admitted that changed to some extent after she moved to London at age 11 to study ballet.
Her Background in Dancing and Acting
Mizuno's uncle, Edward Duke, suggested she attend theater school if she really wanted to act. Instead, her mother enrolled her in dance classes and six months later, she was on her way to the Royal Ballet School in London.
She always wanted to be an actress and looked up to her uncle. However, with ballet classes, that wish was pushed aside for a while. Ten years later, she graduated from the school as a professional dancer.
But she did not leave her acting dreams. She first began with part-time modeling jobs at 17, and in 2013, she started taking a career in acting seriously.
Mizuno started taking acting classes and then auditioned for Ex Machina. It was her first film audition, and it worked out perfectly for her.
Mizuno Loves to Eat
"Do you watch what you eat," Interview Magazine asked her in April 2022 during one of their sit-downs, to which she replied with a resounding no.
"Not at all," she responded. She loves food and eating, something she might have gotten from her mother.
While growing up in Somerset, her family reared chickens and got all their produce from the local farms. So, she always had fresh food to work with.
"My mom's cooking was all about comfort, flavor, and plenty of butter," she said. "It was so hearty."
The House of the Dragon star loves food so much that she does not even care to avoid food that causes her allergies. She tried to avoid dairy because she found out she was intolerant but later gave in to her desires.
Mizuno (Really) Loves Cats
Other than food and her family, Mizuno loves cats. Specifically, her cat.
In the above-mentioned interview with Interview Magazine, she went into detail about how much her cat occupied her life.
Her cat was her watch-something partner and also her attention reciprocator. Whenever she needed attention, she gave treats to her cat and sang to her when no one was watching.
Further, the only thing she followed was her cat because she had no social media.
She even lied about being busy when in fact, all she wanted to do was spend time with her domesticated companion. No doubt, she really loves cats.