Sonja Sohn Had a Difficult Childhood While Being Raised by Her Parents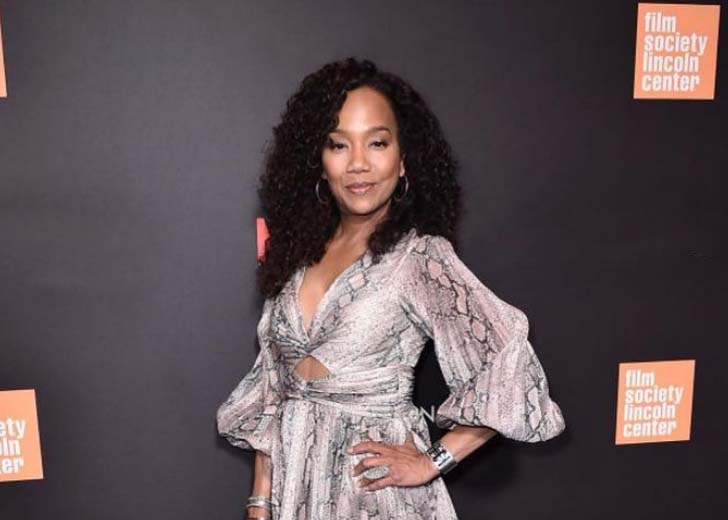 Sonja Sohn started her career as a slam poet, and while she was performing her poetry in a theatre, she was spotted by director Marc Levin. 
Levin offered her a role in his 1998 film Slam, for which Sohn wrote the lyrics and co-wrote the script for. 
After debuting in Slam, Sohn appeared in minor roles in films such as Shaft and Bringing Out the Dead and starred in independent films Perfume and The Killing Zone. 
But the most significant role she landed was on the HBO series The Wire as Detective Kima Greggs. 
The actress struggled during the first season of The Wire and considered quitting as she had trouble remembering her dialogues. 
Fortunately, she did not, and she went on to win the supporting television actress award at the 2008 Asian Excellence Awards for her role in the series. 
Her successful portrayal of the character captured the heart of many, but behind the success is the story of Sohn's tragic struggles. 
Sonja Sohn's Childhood with Her Parents
Sohn was born to parents who had met when her African American father was stationed in Korea after the South Korean war. 
His father had met a Korean lady whom he married and brought back to America.
The actress and her parents lived in a public housing project in Newport News, Virginia. 
And unfortunately, her home life with her mother and father was far from ordinary and untroubled.  
She witnessed her father physically abuse her mother in fits of uncontrollable anger. 

Sonja Sohn's photo of her mother and her for a Mother's Day tribute. (Source: Sonja Sohn/Instagram)
To make matters worse, her life got even worse after Sohn's babysitter, an older girl, molested her. 
The Wire actress had enough and was considering escaping, but the thought of leaving her mother to face the abuse alone stopped her.
She revealed that her mother would tell her a story of how she stopped her parents from arguing when she was only two years old.
After that, Sohn felt like her responsibility was to stop her parents and help her mother. 
However, she was never successful and soon turned to selling and using drugs to escape her troubles. 
Sonja Sohn Turns Her Life Around
Despite everything going on at home with her parents, Sohn turned her life around with poetry and acting. 
She also met and fell in love with her former husband and Australian musician, Adam Plack. The couple had two kids before they tied the knot in 2003. 
Everything seemed to be going on the right track, but Sohn could not shake off her old habits. 
She continued using substances which took a toll on her marriage, and it collapsed eventually.
After that, the actress fought hard to stay sober and revealed she was making amends with her former husband and daughters for all the pain she caused them.
She also founded a non-profit organization, "ReWired for Change," that aims to help and empower at-risk youth and their families to find a different path other than a life of crime. 
Today, Sohn funds her organization mostly by taking roles in series and movies.