What Is 'The Wire' Actress Sonja Sohn's Net Worth?
Sonja Sohn has been active in the film industry since 1996, doing many movies and TV shows with great content and critical acclaims. And through her works, she has been able to gather decent net worth as well as help the community of Baltimore through her non-profit ReWired For Change.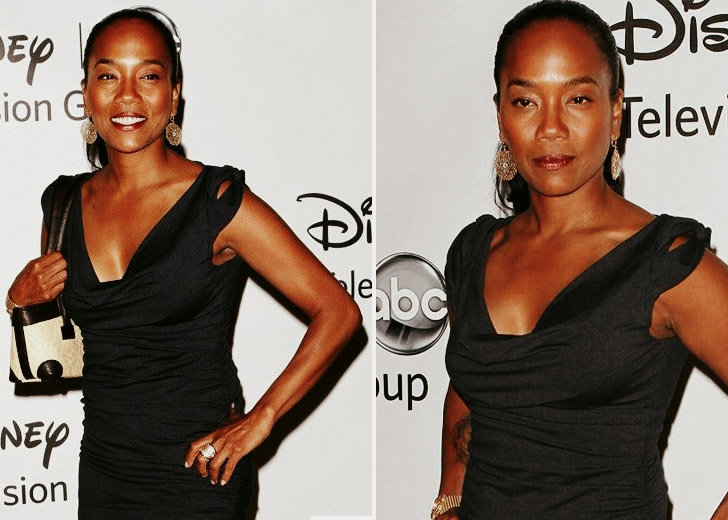 Sonja Sohn is a veteran actress of sorts. Even though she does not have that many credits despite having been in the mainstream entertainment industry since 1996, the projects she has done until now have mostly been big ones.
Besides acting, Sohn has directed, written, and produced motion pictures, all of which have propped up her net worth to a decent amount. A kind-hearted soul, she uses her financial ability to help people in need through her non-profit.
Start Of Sonja Sohn's Career In The Film Industry
While studying at Brooklyn College in New York, Sohn started doing slam poetry. Simultaneously, she also starred in a small movie called Work in 1996.
However, her first big break in the film industry came in 1998. Marc Levin, an independent filmmaker, noticed her slam poetry proficiency and invited her to work on a movie titled Slam (1998).
Slam was arguably the most important job she has ever had to this point, with The Wire (2002-2008) in close contention. She both acted in and co-wrote Slam, and it became a launching pad for her career, winning awards like 'Grand Jury Prize for Dramatic Film' at the Sundance Film Festival and the 'Caméra d'Or' at the Cannes Film Festival in 1998.
Working In The Wire Inspired Her To Establish A Non-Profit
In 2002, Sonja Sohn was cast as Detective Shakima 'Kima" Greggs in the American crime drama TV series The Wire, which was loved by the critics and the fans. Not just that, it also became a life-changing experience for Sohn.
The shooting for the series took place in Maryland, specifically in the problem-stricken area of Baltimore. While filming five seasons of the show till 2008, Sohn saw how similar the condition of Baltimore's youth was to her own condition when she was younger.
This prompted her to establish a non-profit organization named ReWired For Change in 2009 to help at-risk youth sort their lives out for the better.
However, as of November 2020, the organization's official site is down, and there have been no recent updates about its latest works in the community.
What Is Keeping Sonja Sohn Busy In 2020?
The American actress has been very busy since 2019. As her IMDb credits show, she did not appear in any projects in 2018 since working in Incorporated in 2017.
She returned to the screen in 2019 with the role of Myra in the movie High Flying Bird. After that, a big role was waiting for her as she was cast as Doctor Gabrielle Burnham in the hit TV show Star Trek: Discovery.
After that, she presumably took some time off. In an Instagram post from July 26, 2020, Sohn wrote that she had just taken a year to "catch up on some much-needed rest." The recovering drug abuser might have been talking about her arrest for possession of illegal drugs in July of 2019, but that is only a guess on our part.
Either way, then came the trainwreck that is the year 2020. Sohn was among the billions of people affected by the pandemic. However, she did not stay completely workless.
Her first TV appearance of 2020 came on February 6, 2020, when she played Marjorie Thompson in an episode of Interrogation titled "L.A. County Psychologist Marjorie Thompson vs. Eric Fisher 1984."
After that, she also reprised her role of Laverne Johnson in one episode of The Chi titled "Foe 'Nem," which aired on June 21, 2020.
Finally, Sohn portrayed Agent Katherine Milner in the first season of the TV mystery drama Utopia (2020). She has had three appearances on the show to this date, with her first one on September 25, 2020.
What Much Is Sonja Sohn Worth?
Considering all her recent and past works, it would be safe to estimate that Sohn commands a decent net worth in 2020. However, the problem is that there are no reliable or credible sources that provide a definite and trustworthy figure for her net worth.
Celebrity Net Worth claims that Sonja Sohn's net worth is $1.5 million. But, they do not provide details about how they arrived at this particular figure. On top of that, the figure was also last updated in 2019, meaning that even if this number was accurate for 2019, it is not quite accurate for 2020.