Sommer Ray's Relationship with Her Mom — A Look at Her Family Life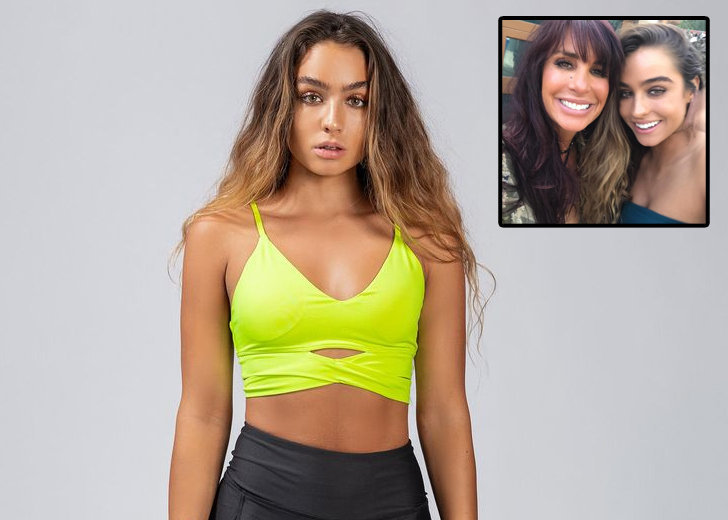 Sommer Ray has found success as a fitness model and amassed a massive fan following.
Like her, her sisters have also got a following of their own. And the thing that has contributed to all three sisters finding their way to success is their mother, Shannon Ray.
Sommer has been very open about how much she appreciates her mother. She has also talked about how instrumental her mom was to her success.
In fact, the model has taken to Instagram on multiple occasions to share about her close relationship with Shannon.
On her mom's 56th birthday in August 2020, Sommer posted several pictures of a bikini photoshoot she did with her mother.

Sommer Ray with her mom (Source: Instagram)
"Happy 56th birthday to the most amazing momma, best friend, workout buddy a girl could ever ask for," she wrote in the caption. "You're my world, my biggest inspiration & the light of my liiiiiife momma."
In response to the birthday wish from her daughter, Shannon thanked Sommer and noted she missed working out together.
Sommer Ray and Mom Shannon Ray Are Close
Aside from her frequent posts about Shannon, Sommer has also shared about her mom in various of her YouTube videos.
In a 2017 video titled 'Q&A w/MY MOMMA,' Sommer shared that she and Shannon had been working out together her whole life.
Shannon is also a model, and she played a big role in Sommer pursuing fitness. Sommer used to compete in bodybuilding, and the first show she did was with her mother.
Sommer and Shannon's closeness can also be seen from the dozens of posts they have made about each other.
In a March 2021 post, Sommer referred to Shannon as her "most favorite human," and wrote much of an inspiration her mother was for her.

Sommer Ray with Shannon Ray (Source: Instagram)
"I hope she inspires u the way she inspires me.. I always talk about her age, because i think she's a huge inspiration to girls/women/boys/men everywhere," she wrote.
"She's always taught me age is just a number, you can be healthy, young, fit & vibrate at any age. She's almost 57 but embraces & loves every year."
Who Are Sommer Ray's Sisters?
Sommer has three siblings — sister Savana Ray, sister Skylyn Ray, and a brother named Bronson.
Of the four siblings, Savana, who was born on April 30, 1990, is the oldest. She is a model, photographer, cosplayer, and Twitch streamer.
Skylyn is younger than Sommer but older than Bronson. She was born on February 19, 1998.
She has over 320k followers on her Instagram, where she frequently shares her adventures with her wolf-dogs.
While all three sisters are in the spotlight often, very little is known about their brother Bronson.
Of the few times he's appeared on social media, it was in a collage uploaded by Shannon of her four kids.
Various snaps of Sommer and her siblings throughout their lives could be seen in the collage. In the caption, Shannon wrote she was blessed to be their mother.