A Look inside 'General Hospital's Sofia Mattsson's Married Life with Husband Thomas Payton
Sofia Mattsson and Thomas Payton welcomed their first child in June 2021.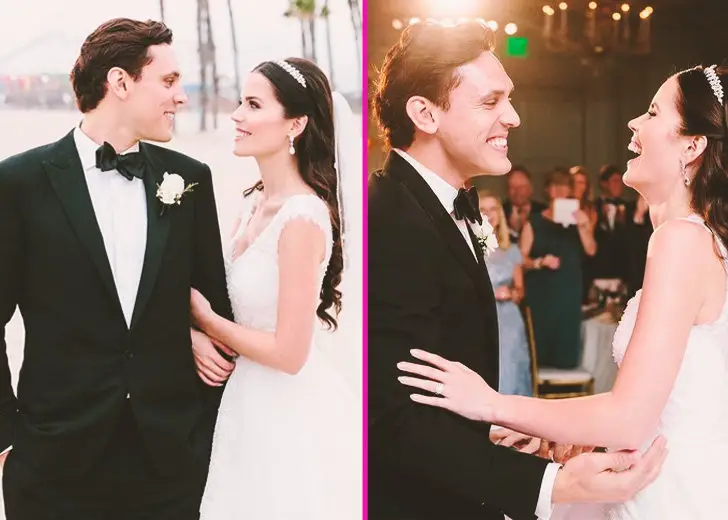 Sofia Mattsson married Thomas Payton on May 14, 2016, in Santa Monica, California. Five years after their marriage, the couple welcomed their first child together, a son, on July 26, 2021.
Mattsson first announced she was expecting through an Instagram post on June 14, posting a picture of her baby bump. She also shared she had kept her pregnancy a secret but was ready to share it as she would be sharing her pregnancy journey with her General Hospital character, Sasha Gilmore.
Gilmore was revealed to be pregnant with Brando's (Johnny Wactor) child in May 2021. 
The actress later announced the arrival of her baby, four weeks after welcoming her son. She called the first four weeks of her motherhood the happiest four weeks ever and added that her son had stolen her heart completely.
On September 5, Soap Dirt reported that Mattsson would take a leave from General Hospital to go on maternity leave.
Sofia Mattsson's Journey To 'General Hospital'
Mattsson was interested in singing, modeling, and acting from a young age. When she was sixteen, she was in a band and had even recorded an album and shot a video for it. It was during this time that she realized her real passion lay in acting and decided to pursue it seriously.
When she turned 19, she followed in her sister Helena's footsteps, moving to Los Angeles from Stockholm to become an actress. When talking to Women Fitness, Mattsson described her sister as someone who inspired her.
My older sister, Helena, truly inspired me to live fearlessly and pursue my dreams, especially in terms of pursuing a career in acting. When Helena left Sweden to move to Hollywood, I was also inspired to take action and to go after my own dreams.
After moving, Mattsson spent eight years working as a model for brands like Benefit, Mary Kay, Target, Ed Hardy, Volkswagen, and WEN Hair Care. She also appeared as an actress in productions such as Two and a Half Men, NCIS, Becoming Bond, and My Husband's Secret Wife.
Mattsson revealed how she had to put a lot of effort to get rid of her Swedish accent since she lost many roles because of it. She had auditioned for roles in Bold and Beautiful and General Hospital previously but didn't make it.
She later landed the role of Sasha Gilmore but was supposed to appear in just a few episodes. However, her role soon turned into a recurring one and she was eventually offered a long-term contract.
At first, I was recurring. I really thought I was going to be there for, like, three episodes. I think my character, Sasha, only thought she was going to be in town for a moment, too! It was a shock! I kind of kept going and getting more and more relationships in town. Every time I got an episode I was so happy and grateful to be back.
Mattsson has been in General Hospital for four years now and has appeared in over 200 episodes.