Snezana Markoski Is Set to Welcome Her Baby Number Four as Actress Flaunts Her Baby Bump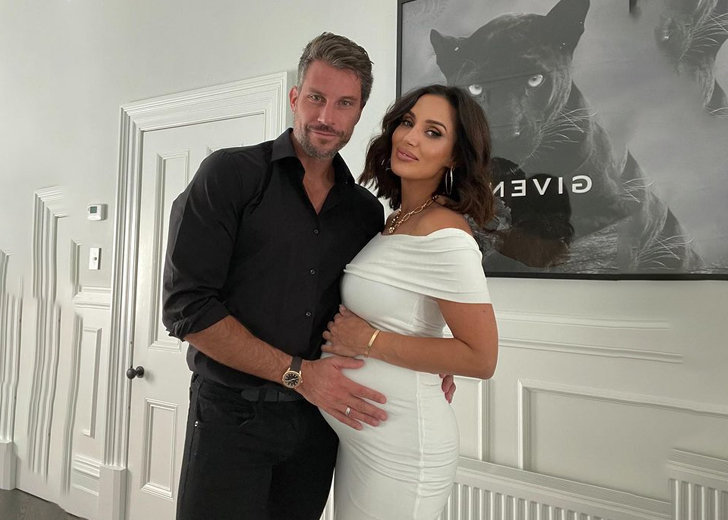 Snezana Markoski is expecting her fourth child, the third, with her husband, Sam Wood. Since announcing her pregnancy in November 2021, Markoski has taken to Instagram on several occasions to talk about it.
On March 25, 2022, Markoski uploaded several pictures of herself and her husband. In the first two pictures, the couple can be seen staring at each other lovingly while caressing her baby bump.
In the remaining pictures, Wood and Markoski can be seen doing silly poses for the photographs.
"We started off ok…. Not sure what happened after the first two pics," Markoski captioned the post.

Snezana Markoski is expecting baby number four with husband Sam Wood (Source: Instagram)
A few weeks prior, Markoski had made another post about her baby number four, where she joked about how her attitude towards pregnancy had changed with each baby she had.
"We should really start thinking about preparing for this little angel," she wrote.
"Baby no. One = omg I need this, this, this and that. Omg no I'm never giving her that or doing that! Baby no. Four = ehhhh she'll be right."

Snezana Markoski shows off her baby bump (Source: Instagram)
Her husband commented on the post, writing, "What about baby 5?"
Wood had previously spoken about enjoying having his hands full with his kids. He told Now To Love he was down to having more kids and that he was feeling "clucky" after Charlie grew older.
Snezana Markoski Pregnant with Baby Number Four
Wood and Markoski first broke the news that they were expecting their third child together in November 2021.
Wood, who already has two daughters with Markoski, revealed he and his wife were expecting another girl.
"Our 'little' family is about to become 6 with another little girl!!!" he wrote while sharing a picture of his two daughters with their mother.
The fitness entrepreneur also shared a short video where he told his daughter they were going to have another little sister.
Snezana Markoski and Sam Wood
Markoski and Wood met in the third season of The Bachelor in 2015. They got engaged just six months later when he proposed to her during a hike overlooking Wineglass Bay in his home state of Tasmania in December 2015.
Markoski's daughter from her previous relationship, Evie, was also involved in the proposal. Wood explained that he asked Evie for permission to marry her mother and had her take videos and pictures of the proposal.
"Evie, I think she just turned 10. I said, 'I'm going to propose to your mum' and asked if it was okay with her," he shared.
"And she was all excited, and I had the ring and said, 'I just want you to get a video and photo of the moment.'"
Wood also explained that, unfortunately, there was no video or photos of his proposal as Evie accidentally pressed the wrong button.
Two years after the couple started dating, they welcomed their first child together, daughter Willow, in October 2017. 
A year later, The Bachelor stars tied the knot in Byron Bay in December 2018.
Their family of three grew larger in May 2019 when Markoski gave birth to their daughter Charlie.