Skeet Ulrich Raised Kids as Single Dad after Divorce with Ex Wife Georgina Cates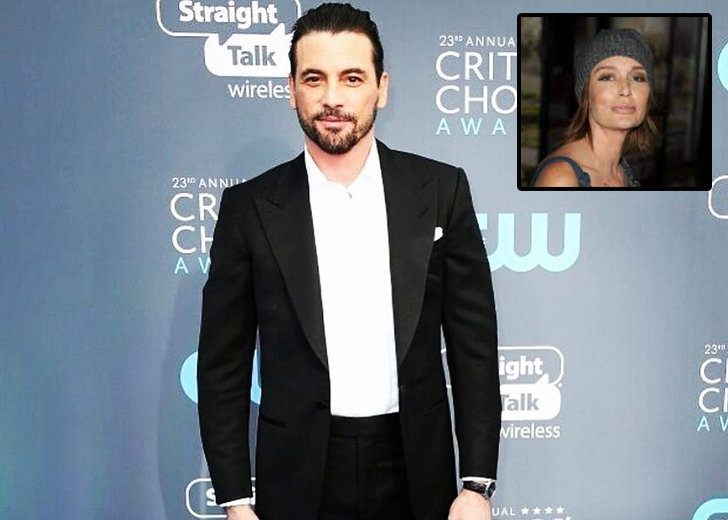 Skeet Ulrich, these days, is probably recalled as "that guy from Scream," a bonafide has been and all of it intentional. 
It wasn't that Ulrich didn't love acting. It was just that he loved his kids more.
Ulrich was raised in a broken family — kidnapped by his father, who carried him around the country for three years only to end up living with his mother when dad disappeared. 
So when his marriage with his wife, Georgina Cates, ended in a divorce and the kids were barely four years of age, Ulrich couldn't just sit back and let history repeat itself.
Skeet Ulrich & Then Wife Birthed Twins
Ulrich and his former wife Cates welcomed a set of beautiful fraternal twins, Jakob and Naiia, on March 9, 2001.
Sadly, things between Ulrich and his wife wasn't meant to be, and the two opted for a divorce in 2005. After all was said and done, the father got custody of the kids. 
Sticking to acting would have meant that Ulrich could hire an army of nannies to care for his children and provide for them. However, the busy schedule meant that he would have a lot less time with his kids.
A decision had to be made. 
While to an uninformed onlooker, Ulrich might look like a Hollywood failure — a fad that died out. Then again, upon closer inspection, it was evident that his withdrawal was very intentional.
Ulrich was at home being a single dad.
Skeet Ulrich Chose to be with the Kids
During an interview with Fatherly, the actor recalled how his decision to stay home after divorce with his wife and continue caring for his kids was a response to the conditions under which he was raised. 
I won't get into the details of how I grew up and the lack of parenting I had, but I would never let my kids feel unwanted.
As a young adult, the actor sought professional help to help him sort out his feelings about his formative years. But no matter how many times he ran the early years of his life, it just didn't add up. 
When he was done with the whole idea and had come to the conclusion that his childhood trauma could never be fixed, his analyst told him the experiences would only feel okay after he had kids of his own. 
"I didn't understand that when I was 23, but he was right," he admitted. "I get to re-experience my own childhood in a new way and be the parent I wish I'd had."
Since then, the actor made it a point only to take up projects that would keep him in LA — a career handicap. 

Skeet Ulrich with his kids Jakob and Naiia (Source: Instagram)
The only time he claimed to have taken up a project outside the City of Angels was Riverdale.
Ulrich also admitted to having hired a nanny. Still, there were only two times that he'd had to do so. 
"I hired a nanny once when I was doing the first season of Jericho," Ulrich shared. "They were starting kindergarten, and I hired a nanny once more when I did Law & Order. That's it."
In fact, he only began considering acting projects outside of Los Angeles after his children turned eighteen.