Revisiting Lucy Hale and Skeet Ulrich Split: Age Gap Wasn't the Reason
Lucy Hale and Skeet Ulrich separated in May 2021.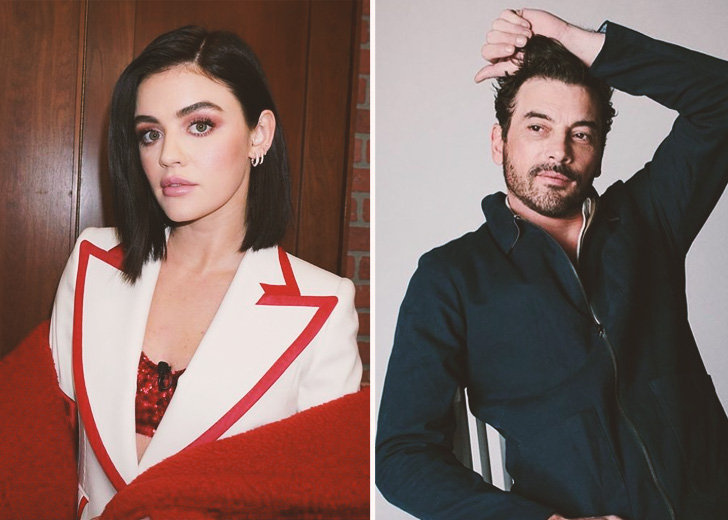 American actress Lucy Hale's break up with Skeet Ulrich made many wonder if their age difference had any role in the separation. After all, they shared a whopping twenty years of age difference — Hale is 32, and her ex-boyfriend is 51. 
But a close source of the Riverdale actor clarified that age had nothing to do with their split. Here's a rundown on their relationship and also the reason for their separation. 
Lucy Hale and Skeet Ulrich Started Dating in 2020
Hale and Ulrich met through mutual friends in the entertainment industry. However, before things escalated between the duo, the Virginia native was seen flirting with Hale on her Instagram posts. 
He commented "My Goodness!!" on one of Hale's pictures where she rocked a miniskirt and lace-up boots. And soon after that, they ignited the dating speculations, flaunting PDAs in Los Angeles.
The duo was spotted sharing passionate smooches while enjoying an outdoor meal in February 2021. Not only that, but they also strolled through Los Angeles. 
Confirming their relationship, an insider shared details of their relationship with US Weekly. "While it's very new, they spend a lot of time together," the source stated before revealing that they tried to see each other as much as possible. 
Despite the beautiful initiation, the relationship didn't tread well, and the duo parted ways in May 2021. 
Lucy Hale's Breakup with Skeet Ulrich
Soon after Hale's split with Ulrich started making rounds on the internet, people thought their age difference dented the relationship. 
But obviously, it wasn't the reason. An insider of US Weekly had mentioned how that the pair never minded their age gap. Instead, they bonded over their similar interest in a dark sense of humor and also profession. 
A month after the breakup, a close source to Ulrich also talked about the reason behind the split with US Weekly in April 2021. The source disclosed the pair wanted to be more than friends, but the plan didn't work out. 
In addition, the insider claimed Ulrich was pushing harder to make things work, but he was still cool when it ended. He was also admittedly coping well after the separation. 
And just like him, Hale is also apparently doing great. Since the breakup, the Memphis native has not been linked with any new men. But, that being said, she has been busy with her professional endeavors. 
She has been part of movies and TV shows like Truth or Dare, Katy Keene, Son of the South, Life Sentence, and Riverdale. She even modeled for the cover page of Shape magazine and Harper's Bazaar. 
And her upcoming projects include shows such as The Storied Life of A.J. Fikry, The Hating Game, Borrego, and Big Gold Brick.