Simon Pegg's Wife in Tears after His Shocking Weight Loss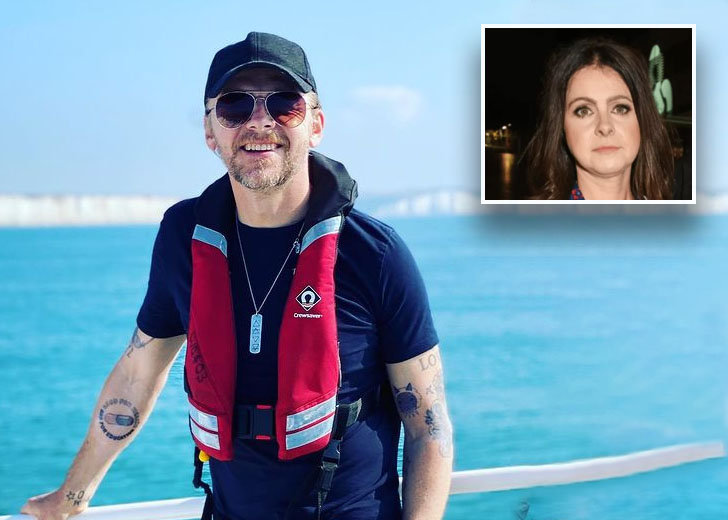 On March 1, 2019, Simon Pegg surprised fans all over the world with his new lean look for an upcoming flick. 
While the rest of the world couldn't help but get hyped for the movie, the actor's wife, Maureen McCann, couldn't help but be worried for her husband. 
Simon Pegg's Weight Loss Transformation
The actor had revealed his weight loss transformation via a tweet.
In the tweet, he mentioned that his new role required that he be "VERY lean." 
He also shared a photo of himself absolutely shredded.
While his frame had shrunk down considerably, the Shaun of the Dead star had ripped abs and arms that were almost pure muscle.
He had disclosed that he underwent the transformation in just six months and that it was for the movie Inheritance.
In the movie, he was supposed to play a man who had been locked away in a secret prison for 30 years.
Simon Pegg's Wife's Reaction
Speaking at the MCM Comic-Con panel in London in October 2019 (via The Sun), Pegg told his fans that his wife was less than happy with the transformation that he had put in six whole months to achieve. 
Turns out, she actually shed tears and cried out of shock and possibly because she was worried for him.
He told the fans, 
I did have to get very, very skinny for a job I did this year and my wife was in tears about that, because I kind of got down to just skin and bone, so she wasn't happy about that.
Pegg was quick to note that him suddenly taking up such a massive weight loss challenge was not him taking up method acting like fellow actors in the industry. 
Apparently, his wife won't let him take up these extreme challenges, as she has always grounded him. 
"[My wife] stops me from being a head-in-the-clouds actor [expletive]," he added, "As soon as I get home I'm picking up the dog [expletive] in the courtyard, though I do have a courtyard which is [expletive], to say the least."
Simon Pegg's Daughter Inspired His Healthy Diet
Regardless of his wife's comments, Pegg actually takes good care of his health and what goes inside his body.
Although, that wasn't always the case. He actually began eating healthy after his daughter was born.
Pegg once told The Guardian that when his daughter was born, he and his wife thought that she was "a blank slate."
This little life had never eaten an E-number or anything remotely toxic. We had an opportunity to educate her about food.
"It's all about nutrition," he told the outlet before he discussed how he and his wife grow their own veggies at their home in Hertfordshire.
Apparently, they had planted everything from lettuce to carrots to potatoes. 
However, before he was a health-conscious father to his daughter, he was an alcoholic.
It wasn't like his daughter's birth changed things drastically. He thought it would, but it didn't. 
It was then that he realized that the only solution to his alcoholism was a dedicated approach, whether it be therapy, medication, or rehab.