Where is 'One On One' star Sicily Sewell now? How It Started Vs How It's Going
Sicily Sewell gave up her acting career to follow her passion for cooking.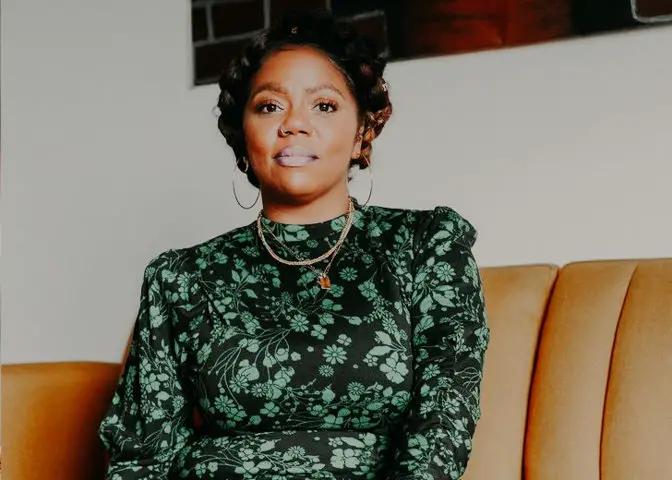 One on One is an American sitcom that revolved around a single father whose teenage daughter Breanna moves in with him after his ex-wife goes out of the country for a job. 
The show was acclaimed by critics and loved by fans. It aired on UPN from September 3, 2001, to May 15, 2006, for five seasons. 
Many talented actors and actresses were cast in the show. One of the prominent cast members was Sicily Sewell. She played the role of Spirit Jones, the best friend of Breanna, for four seasons. 
She started her career in acting when she was just eight years old. She began from Sesame Street and starred in various movies and series like Children of the Corn V: Fields of Terror, How Stella Got Her Groove Back, and Mighty Morphin Power Rangers. 
After a few years, Sewell changed her career path. She went from being an actress to a professional chef. She shared her journey with The Shade Room on March 31, 2019. 
Sicily Sewell's Journey from Actress to Chef 
Sewell's acting career lasted relatively short since she worked in the entertainment industry for only a decade. Regardless, she had some memorable moments on the set of One on One and How Stella Got Her Groove Back. 
Despite being extremely famous from One on One, it was difficult for Sewell to grasp the extent of her influence. But being the same age as her character made it easy for her to get through her nervousness. 
Similarly, she got to live all the moments in the show that she missed in real life. On How Stella Got Her Groove Back, she starred alongside critically acclaimed actresses like Angela Bassett, Whoopi Goldberg, and Taye Diggs. 
Being around such talented stars, Sewell learned a lot of lessons. She started becoming confident in who she was, worked hard, and learned to "play the room."
In addition to that, she learned to know her worth and go after what she wanted. And this is precisely what she did. 
After she parted ways with One on One, she married her boyfriend of five years, Chris Johnson, on May 17, 2006. They welcomed their first daughter, Madison, on November 17, 2007, and second daughter, Marlee, on December 12, 2011. 
After she gave birth to Madison, Sewell did not want to go back to acting. So, she followed something that she was passionate about — cooking. 
Even when she was an actress, deep inside, she wanted to be a chef. So even during Hollywood afterparties, she used to look at chefs to know how they prepared the foods rather than networking with other stars. 
As a result, she enrolled in Le Cordon Bleu's culinary arts program to follow her dreams. It was the best decision she ever made career-wise.
After graduation, she joined the Los Angeles Times Test Kitchen, where she tested recipes for the newspaper. Then, she worked at various other food-related businesses. 
Sewell comes from a long line of talented cooks. Her family has passed down generations of tasty recipes, starting from her great-great-grandfather, Roe Duncan. 
Duncan was a slave during the 1800s who cooked for a white family in Tennessee. He passed down his recipes to his eight daughters, and then it slowly made its way to Sewell's hands. 
She took inspiration from those recipes and opened her first restaurant, Pinky & Red's, with her mother in Berkeley, California. Alongside her restaurant, Sewell has also started two new businesses, The Sandwich Ministry and Food+People. 
Now, Sewell is busy with her career as a chef, but she is still open to returning to acting if she gets an opportunity to do so.