Shay Mitchell Clarified Why She's Not Marrying Her Baby Father Matte Babel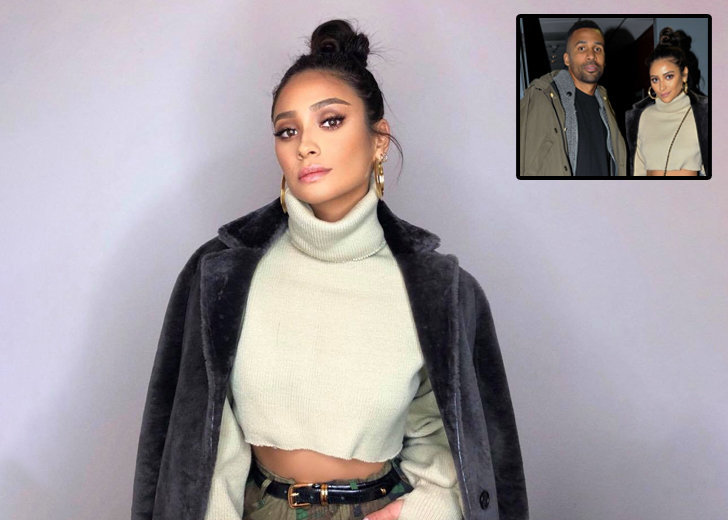 Is Shay Mitchell married?
No. 
Why won't Shay Mitchell marry her longtime boyfriend and baby father, Matte Babel?
Short answer: "It keeps it sexy."
The Pretty Little Liars alum sat down with E! News' Daily Pop co-host Justin Sylvester back in August 2019 to discuss the answer in more detail. 
Why Shay Mitchell Won't Marry Baby Father
Mitchell made Babel her baby father back in October 2019 when the doting parents welcomed their daughter, Atlas.
However, the actress dished that she was in no rush to ring the wedding bells with her longtime boyfriend. 
"I don't know if I've done anything in order," Mitchell said during her interview. 
She referred to how she and her baby father opted to have a child before getting married. 
"I had a child, didn't get married," she quipped. "I don't really know if that's in the cards of us. I think we both agree, maybe it's just me."
Despite being in a relationship with the TV host since 2017, Mitchell claimed that it was unlikely for her to walk down the aisle anytime soon. 
"There's no pressure here," she insisted.
She seemed to love the arrangement that they have, as is. 
The arrangement was that every day that she walked into her home, she knew, and her baby father knew they were there by choice and not because of some legally binding institution.
"It keeps us on our toes. I'm like, 'Hey, I can walk out. I don't need to go through a lawyer, I can just walk out.' And same with him," she elaborated. 

Shay Mitchell with her baby Atlas and the baby father Matte Babel (Source: Instagram)
Shay Mitchell on Motherhood
Later on in the interview, Mitchell went on to gush about her toddler and shared that her experience as a parent was "so much fun." 
"I think every single day, I'm like, it's only getting better," she beamed. 
Then again, it was not all rainbows and sunshine. 
"Then it will come the terrible two's of what I've heard, and I'll be like, 'Go back to being a little toddler!'" she professed. 
Shay Mitchell on Pregnancy
Mitchell also entertained the possibility of making her boyfriend a baby father again. Guilt is too strong a word, but she felt that not having a quarantine baby was a missed opportunity.
"I feel so unproductive from last pandemic. I should have had a baby! I don't know," she quipped. "I'd love to. When the time is right, you'd be the first to know."
Well, she has since announced her second pregnancy. Check out the actress flaunting her baby bump!
While on the subject of childbirth, she discussed her prenatal depression and how she opted to "keep it real" on her Instagram. 
Her efforts were especially focused on de-stigmatizing motherhood. 
"It would be so tough to play one person on social media and one person in real life," she admitted. "Just be who you are."
When she was pregnant, she only saw people feeling good about things and no-one seemed to resonate with how she was feeling at the time. 
Instead of being deterred by the absence of voices, she was motivated to speak louder.