Inside Shawn Porter's Lowkey Wedding with Wife Leticia Mollineda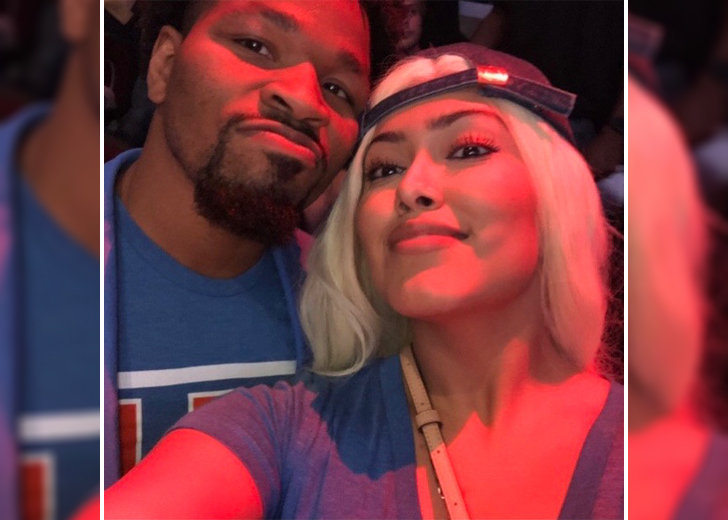 Two-time world welterweight champion Shawn Porter got married to his lovely wife Leticia Mollineda back in early 2020.
While the wedding wasn't exactly low-key, neither of the newlyweds made even a single post on their socials. 
But then again, the couple has chronicled their wedding on a customized website. 
About the Wedding Venue
Porter got married to his wife on January 11, 2020, in Las Vegas, Nevada. They held the ceremony at Remnant Ministries. 
The couple also set up travel and accommodations for all the attending guests at the Silverton Casino Hotel located at Blue Diamond Road, Las Vegas, and Hyatt Place Las Vegas At Silverton Village at Dean Martin Drive, Las Vegas. 
Also, on the website, the couple announced the wedding party that would be accompanying them at the altar as they walked down the aisle. 
Jessica Earl would be the matron of honor. Amanda Hever would be the bridesmaid. Dare Heisterman would be the best man. Kenny Porter II and Markest Davis would be the groomsmen. 
The reception was held later that same day, at 3:00 PM, as per the itinerary, at Veil Pavillion, right around the Silverton Casino Hotel. 
At the Venue. Decorations, Dresses, and All!
As for the new bride, she was clad in a gorgeous off-the-shoulder laced wedding gown she had made from Lovest Bridal.
The groom looked absolutely dapper in a Maldox by Malcolm Gandy custom gold and white suit—a color palette that went perfectly with their gold and emerald-themed Vegas wedding. 
The couple even made a quick getaway to the Nevada desert to capture some priceless photos to remember their special day by. 
Bridal Speculator reported that at the reception, the ballroom was set up with white linen tables, gold place settings, emerald satin napkins, breathtaking centerpieces, and an impressive gold and white multi-tiered wedding cake.
No doubt, the sweetheart table was a standout event on its own. The newlyweds took a table set in front of a special emerald and gold Bible verse backdrop.
As for the table itself, it was adorned with overflowing flowers, surrounded by candles.
The new wife told the outlet that getting married wasn't necessarily out of their own plans, as they were just opening their lives to god's greater plan. She said,
It's one thing to get married to the one you love, but it's another thing to get married for God's purpose and to bring glory to him. I was emotional because it was a true testament of God's command and to think we had followed it with Him as the foundation for our marriage.
The Internet Reports Julia as Shawn Porter's Wife
While the boxer's marriage to his wife is fairly recent, the internet is filled with reports of him being married to another woman named Julia Porter. 
As per ABTC, the couple supposedly got married in 2014. The outlet went as far as to claim that Porter has been in a relationship with Julia since fairly early in his career. 
However, not much else had been reported about Julia's personal life—not even a picture of the supposed couple. 
Even ESPN reported that he had been married to Julia for more than a couple of years, and together they raised their two sons: Shaddai and Adonai, who were three and one years of age as of November 2021.