Shaun White Accused of Cheating on Nina Dobrev by TikToker Taylor Graboyes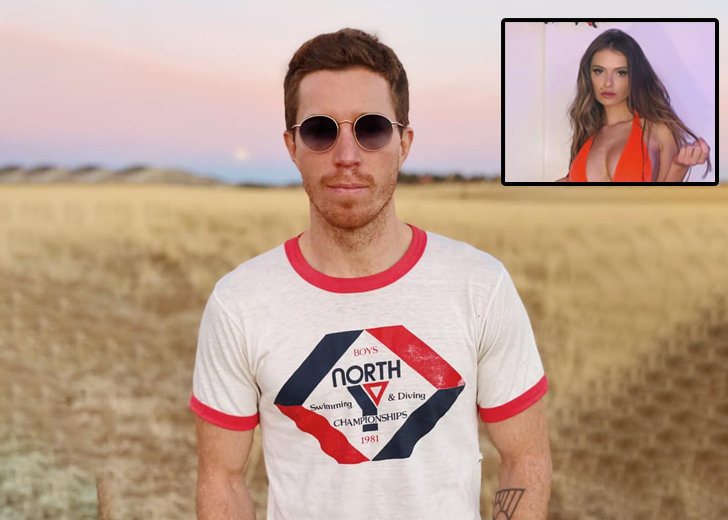 Shaun White and Nina Dobrev's relationship has been a topic of interest for celebrity culture enthusiasts for a long time. Their dating life became a subject of peak interest after cheating rumors started in January 2021.
Now, the rumors are back. And they are back with more substance than before.
To add to the drama, these speculations and pieces of evidence are coming up right after engagement rumors had started about White and Dobrev.
Did Shaun White Cheat on Girlfriend Nina Dobrev?
White and Dobrev's cheating rumors first appeared in January 2021. It was Deux Moi who provided the details then.
An anonymous submission came through on Deux Moi that claimed White had been sending DMs to the contributor's friends on Instagram.
The person clarified that even though the texts were platonic, they were, nevertheless, strange.
And now, in March 2022, someone else has accused White of doing something similar.
Taylor Graboyes, a TikTok user, recently uploaded a video on the platform where she said White had been texting her on the dating app Raya.
"hearing a certain olympian may be engaged to this beautiful actress and u have to pretend like he wasn't in ur dm's on raya and insta last year," wrote Graboyes on her post, alluding to their recent engagement rumors.
Further, she also claimed that White had been trying to meet her in Breckinridge while he was dating Dobrev.
Along with this, she also posted some screenshots of texts with him which she claimed were the proof of his unfaithful behavior, thus essentially trying to expose White of this repeated offense.
Soon after this, another submission came through on Deux Moi, who said similar things.
"everyone's favorite snowboarder seems to be being unfaithful to his too good for him girlfriend," the submission read. They then claimed that he had been sending DMs to women on dating apps and having "a night to remember while abroad last february."

Anonymous submission on Deux Moi regarding Shaun White and Nina Dobrev's cheating allegations concerning Taylor Graboyes. (Photo: Deux Moi/Instagram)
The post also said that White's way of taking out dissatisfaction with his performance in the sport was to run his relationship into the ground.
Taylor Graboyes Gets Deleted from Social Media
Just days after Graboyes released these videos, she claims her social media accounts were mysteriously banned.
She created a new TikTok account where she posted a video sharing her thoughts regarding the "mysterious" banning.
"when u make a video exposing ur dm's with a famous olympian and ur tiktok acc gets mysteriously permanently bann3d," she wrote on her post from March 21, 2022.
Her Instagram account faced the same fate as her original account containing the videos with leaked texts does not exist anymore. Thankfully for everyone interested, many other accounts on TikTok saved screengrabs from her accounts.
White and Dobrev started dating around March 2020 and were officially confirmed to be a thing in April. Theirs was a whirlwind romance that quickly became something serious.
But her fans have never taken a liking to him. They have urged her many times to end their relationship, especially because of his sexual harassment allegations in 2016.
They sparked engagement and even wedding rumors in February 2022 after lengthy posts for one another on Instagram. However, submissions on Deux Moi again claimed that they were nowhere near close to getting engaged.