'Love Island' Star Shaughna Phillips Speaks Out about Traumatizing Massage Experience
Shaughna Phillips shared her traumatic experience on her Instagram on July 9, 2021.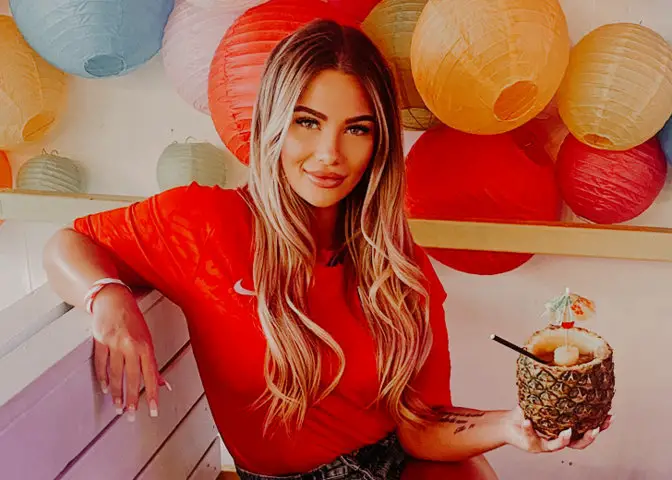 Love Island star Shaughna Phillips took to Instagram on July 9, 2021, to speak about her traumatic experience with a masseur.
She explained that by sharing her story; she hoped to help other women who may have gone through similar experiences.
While Phillips did not share when the incident occurred or who the masseur was, she went into detail when talking about the incident and how she felt at the time.
She also confessed that she was too scared to speak up, promising this would be the last time she stayed silent.
Traumatizing Massage Experience
Phillips started by explaining that she used to visit a masseur for lymphatic drainage, which helps the body maintain proper blood circulation, body fluid balance, and immune functions.
She went to the masseur after being recommended to her a few times, as well as him having tended to some well-known names in the past.
The Love Island star had gone to the masseur four or five times with no incident. The traumatizing massage experience she shared happened on her next appointment.
The masseur removed her underwear to massage her bottom and then pressed himself against her at the end of the session.
Though he didn't force himself on her, she stated that what he did was extremely inappropriate and she couldn't speak out because of fear at the time.
At the time I was so scared to say anything and I just lay there and let it happen. It wasn't because the guy was being aggressive or I was being held down. It was the opposite, he assured me… talking about his wife and children. To make you feel safe so that when something inappropriate happens, it would make you doubt yourself.
Phillips was left very upset and shocked by the incident and told her friend about it. She also later shared about it with her mother who was angry at the masseur and Phillips for not speaking out against it immediately.
She went for one more session with the masseur but made it clear beforehand that she wanted nothing like the last session.
Phillips also encouraged women and other young girls to stand up for themselves in similar situations in the caption of her post.
So this is something I NEVER thought I would be sharing, it's embarrassing, it makes me feel weak, but what kind of "influencer" am I if I don't use my platform to let girls know it is okay to say no. It is okay to speak out when something is not right, it is not your embarrassment, it's theirs!
Phillips concluded her post noting that every single female friend of hers has had a previous experience with assault or abuse at the hands of a man.
She further clarified that it may not be all men who are involved, but every woman had a negative experience. She also wrote that she stood for all the girls and that it was time to end silence on such matters.