'Love Island's Demi Jones Shares Her Experiences with Cancer Diagnosis
Demi Jones is sharing her journey after being diagnosed with thyroid cancer in hopes of helping others going through similar situations.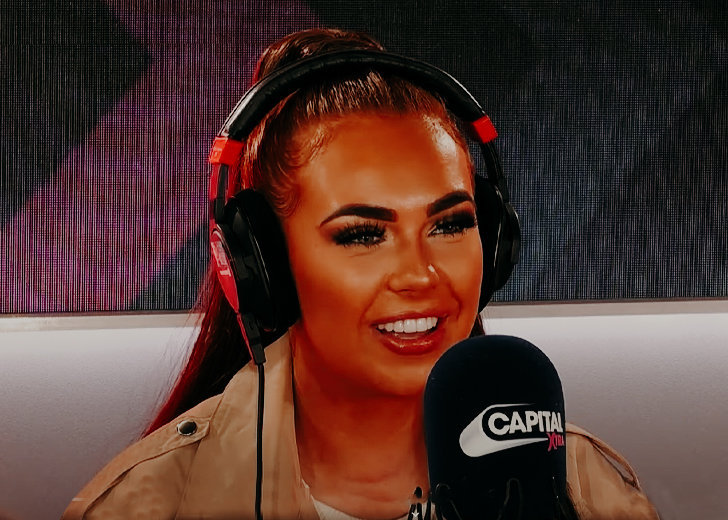 Love Island star Demi Jones is sharing her experiences with her cancer diagnosis hoping to spread awareness and help people. 
Jones' appointment with her doctor was postponed for seven months because of the pandemic and when her appointment finally came, her ultrasound and blood tests showed she was perfectly healthy.
But she pushed for another test because her stepdad has cancer and she knew it was the right thing to do.
After doing some extra tests, she was diagnosed with thyroid cancer in April and went through surgery to get her tumor removed, followed by her thyroid.
During a Q&A she did on social media, she shared what medication she was taking.
I'm fortunate enough not to go through chemotherapy. I've had my surgery to remove the thyroid and I'm going to have some further iodine treatment… I haven't been told I'm cancer free yet. I'm not actually sure if it's completely gone or completely not gone yet.
Jones also added that hopefully, she would know if she was cancer-free by the end of the year.
And though she did not have to go through chemotherapy, she will have to be on tablets for the rest of her life to stabilize her hormones as she had her thyroid removed.
Moving Forward With A Positive Attitude
Jones has been incredibly positive throughout her journey after being diagnosed with cancer.
Even when she first shared her diagnosis on social media, she had done so with an optimistic mindset.
She also made a follow-up post about the matter, thanking everyone for their support and noting that she would get through the hurdle.
I'll get through this, and I'll do it with a smile on my face. Thank you for all the love.
During an interview with Fabulous Magazine, Jones revealed she didn't even know thyroid cancer existed.
For that exact reason, she hopes to shed more light on the matter so that people wouldn't take any tumor in their body lightly and get medical attention in a timely manner.
The Love Island star further added that though thyroid cancer was usually found in women aged 30 and above, she had been diagnosed with it at 22 years of age.
With how little people in their youth prioritized their health, she thinks it's even more important to change that.
Demi Jones In 'Love Island'
Jones entered Love Island 2020 on Day 16 and made it all the way to the finals. She partnered up with Luke Mabbott and together, the two secured third-place finishes.
The two have since split and gone their separate ways.
The reality star opened up about her thoughts on the new Love Island when talking to Capital XTRA. Jones commented that the new season felt different since there wasn't an OG couple that would ride the entire show together.
She also shared various thoughts about the new contestants and how, she thought,  the new season would play out.