Shar Jackson and Britney Spears' Ex Husband — Ties Explained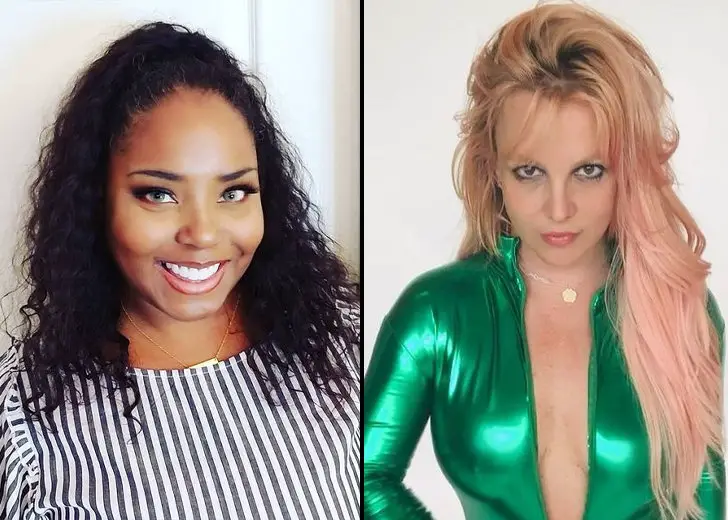 Pop diva Britney Spears has a commonality with actress Shar Jackson, her ex husband, Kevin Federline.
Jackson shares two kids with Spears' ex, daughter Kori Federline and son Kaleb Michael Jackson Federline.
Jackson and Federline, the former partners, were together for four years after initially deciding to start a family in 2001.
However, the year 2004 saw the end of their relationship, as Federline opted to date Spears.
Drama Involving Shar Jackson and Britney Spears' Former Husband
Later in the same year, Spears went on a long vacation with her future husband before eventually exchanging her vows.

Source: Britney Spears/Instagram
But unfortunately, the Spears-Federline marriage did not last any more than three years. In 2007, they legally ended their relationship with a divorce.
Given his sudden decision to leave his former partner, Jackson, Federline later spotted a perfect opportunity to apologize to her.
During their meeting on the reality series Celebrity Fit Club, the ex let his feelings known to Jackson.
"I know I've caused you a lot of pain, and I've been really selfish," Federline told Jackson with utter humbleness. 
The rapper mentioned how he was so caught up in his relationship with the pop star that he couldn't express his regret in leaving her.
"I do want you to know that I am sorry," an apologetic Federline told Jackson in a humble tone.
Jackson reportedly accepted his apology, and the exes are understood to be in harmony since then.
Jackson and Federline are co-parenting their children without any drama involved.
Shar Jackson Dated Britney Spears's Other Ex Husband
In 2012, Radar Online posted an exclusive story about Jackson dating one of Spears' former husbands.
The report claimed Jackson met Spears' ex several years ago at a gifting suite in Los Angeles and remained friends ever since.

Source: Shar Jackson/Instagram
The rumored couple went on a vacation over one weekend at the Queen Mary's Winder CHILL exhibit during the said year.
"They were cuddling and holding hands all night," claimed the news report.
The personality in question was Jason Allen Alexander, known for his infamous fifty-five hours married life with the 'Toxic' hitmaker.
The incident dates back to New Year's eve in 2004 when Spears asked her former husband to join her in Las Vegas in a private jet.
Later, Spears asked Alexander, who happened to be her childhood friend from Kentwood, Los Angeles, if he would marry her right that moment.
"She was like, 'Well, let's get married.' And I was like, 'Sure. You know, let's do this,'" recalled Alexander during his conversation with ABC's John Berman.
Explaining his decision to marry Spears during a sudden-ceremony, Alexander revealed he was in love with her and thought the same was the case with Spears.
But later, Spears' family members, especially her mom, disapproved of her daughter's unplanned wedding, which led Alexander to sign an annulment making his wedding with Spears legally null and void.
Spears reportedly described her actions as "silly" and "rebellious " a few months later.