Is Shannon Elizabeth Dating Someone? A Peek into Her Dating History after Divorce from Ex-husband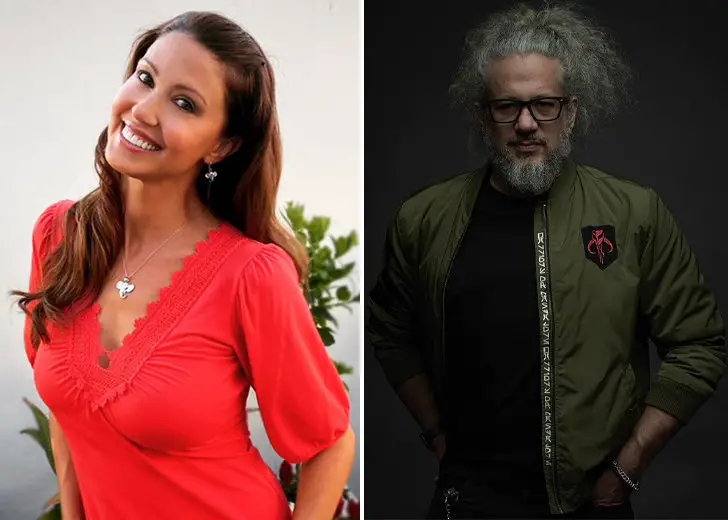 Actress Shannon Elizabeth separated from her former husband Joseph Reitman in 2005, ending her relationship of ten years.
The former husband and wife were married in June 2002 during a private ceremony hosted on a beach in Jalisco, Mexico, in the presence of their family and friends.
Shannon Elizabeth's Divorce from Husband
After their separation was finalized, the news of their divorce was made public with a statement from their publicist.
Their representative mentioned that the former husband and wife would remain close friends and share their home in Los Angeles.
Interestingly, only a few weeks before their split, they were seen making public appearances in each other's company.
The couple was spotted making an appearance at the Oscar Weekend, attending Sir Elton John's concert and at InStyle magazine's annual Oscar viewing party.

Shannon Elizabeth's husband Joseph Reitman snaps a photo at Runyon Canyon, California. (Photo Credit: Instagram)
However, a few days before their divorce was announced, Reitman was spotted in numerous Los Angeles-based nightclubs without his former wife.
Likewise, Elizabeth was also noted without her wedding ring during her attendance at the third-anniversary party for Light nightclub at Bellagio Hotel.
The ex-couple did not share any children but actively cared for animals through their nonprofit animal rescue organization Animal Avengers.
After the legal dissolution of her marriage, the popular actress was understood to be in multiple relationships at different times.
Shannon Elizabeth's Relationships after Divorce from Husband
A couple of years after her divorce, the American Pie actress was reported to be in a relationship with her 2008 Dancing with the Stars partner Derek Hough.
There were multiple rumors regarding their engagement and break up. However, Elizabeth played down those speculations in 2020 while playing poker for the One Step Closer Foundation in Inglewood, California.
Actress Elizabeth debunked the popular understanding saying, "there's this whole weird rumor going around."
She continued, "One of them says that he proposed to me and I said no, and the other says he proposed and I said yes, and we are getting married. Neither one is true."
The actress hinted marital affairs could wait a while, stating they were on their busy schedules really happy doing their "own thing" instead of hoping something to happen.
"I don't know if we're ready for that but we are really happy the way we are," she spoke insightfully regarding the couple's potential marriage.
While there isn't much information to confirm whether they regularly dated each other since meeting in 2008, Elizabeth was linked with another entertainment personality in 2014.
Several years after separating from her former husband, Elizabeth was speculated to be dating Russell Simmons after the two attended the 2014 Golden Globe Awards in each other's company.
Reportedly, the supposed couple showed a bit more affection as they walked on the red carpet. Elizabeth even shared a photo with Russell.
But unfortunately, nothing concrete about their potential relationship was reported afterward.
Recently, actress Elizabeth has been spotted with Simon Borchert, the director of Shannon Elizabeth Foundation and the host of the Art of Conservation podcast.
Dating rumors spread like fire after she called Borchert her "partner in crime & true love," in her August 2021 Instagram post.
However, information regarding Elizabeth's current relationship status is not known publicly as of this writing.