Does Shalita Grant Have a Wife? A Look Into Her Current Relationship Status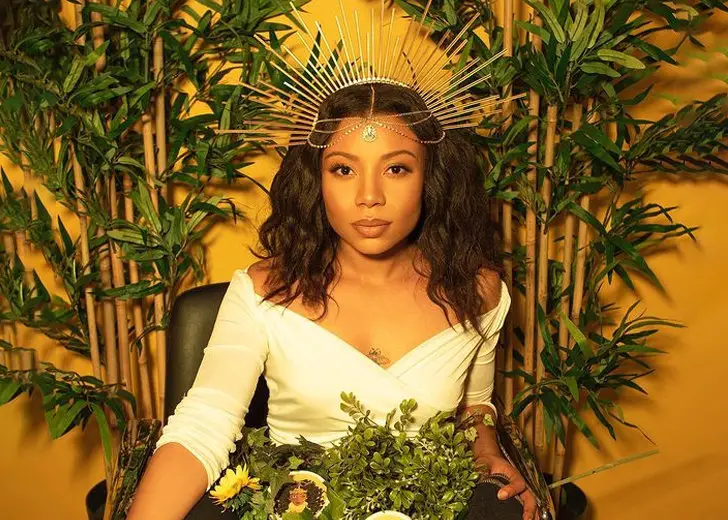 Shalita Grant, renowned for portraying NCIS Special Agent Sonja Percy on NCIS: New Orleans, has had an eventful relationship over the years.
The openly lesbian star was married to commercial director Sabrina Skau — her former girlfriend-turned-wife.
The two tied the knot in an intimate ceremony in San Francisco, California, on August 8, 2018.
"We're so excited," Grant told People a few days before the wedding. "I'm just so grateful to have Sabrina in my life."
Shalita Grant and Sabrina Skau's Wedding Details
The Mercy Street actress, 33, got married to her former wife, Skau, in front of 25 guests at San Francisco's City Hall.
The wedding was held at that place because it was the site of California's first legal same-sex marriage.
"The most important thing for us is that it would be a day for us to connect with each other," Skau said of the marriage.
"We're not a traditional couple, so it was really important for us to do something that represents us and our relationship."
The wedding took place after close to two years of dating. They initially started dating in October 2016 after meeting through a dating app.
They were also in a long-distance relationship when Grant was filming in New Orleans.
On Christmas Eve 2017, the film director eventually popped the question, and Grant didn't take much time to accept the proposal.
They Divorced after a Few Years
Grant and Skau's relationship didn't go well after the wedding like the couple would have planned.
After a few years into the marriage, the two divorced and went separate ways in their lives. The two separated before the pandemic started in December 2020.
In addition, Grant had completed shooting for season three of Netflix's You, and the pandemic had just hit when she was finalizing her divorce from Skau.
Does Shalita Grant Have a Wife Now? Her Current Relationship Status
Post-divorce, Grant has not got married; hence, she presently does not have a wife.
However, she found love in MMA fighter Jessica Aguilar.
According to Advocate, the actress and her girlfriend, Aguilar, met through a mutual friend when Grant was open to dating again after a divorce.
When they first talked to each other, Grant was in Los Angeles, and Aguilar was in Florida.
There were reportedly sparks as soon as they started texting, and eventually, they FaceTimed each other.
Then, the pandemic happened. But they would regularly contact each other and even spend a part of the quarantine together.
"During the pandemic, our relationship was really 'in the house,'" the actress told Outsports in June 2021.
"Jess would come and see me for a month or two weeks, so it felt like we've lived together for this past year."
There was also a time when Aguilar contracted COVID-19. But Grant made sure her partner was treated well and got well soon.
After the MMA fighter fully recovered and the couple vaccinated for the virus, they moved in together.
"It's just nice that we don't have to say good-bye," Grant added.
Now, both of them are relishing their respective careers while also giving time to their love life.