Late 'Sex and the City' Actor Willie Garson Prioritized His Son over Finding a Wife to Get Married To
Actor Willie Garson has passed away at the age of 57.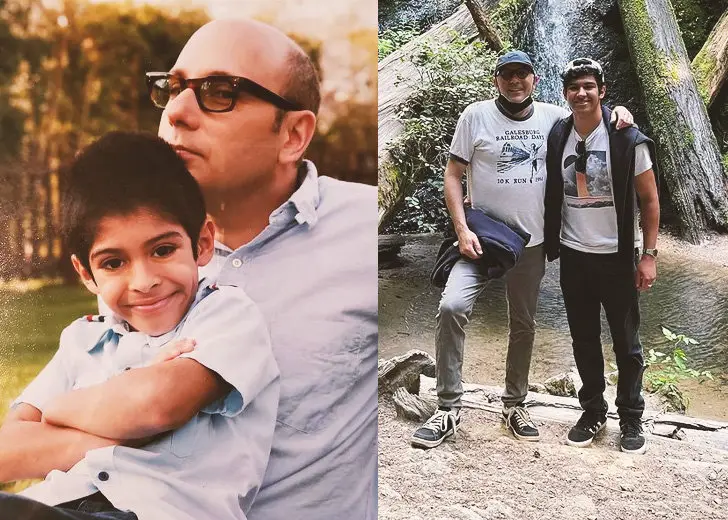 Willie Garson, the actor best known for his role as Stanford Blatch and Carrie Bradshaw's best friend in the original series of Sex and the City, was not only an amazing actor, but he was also an incredible father to his adopted son, Nathen. 
Garson always wanted to get married and start a family, but it was easier said than done. And instead of finding the right spouse and settling down, he jumped ahead and started a family first. He realized he was okay not being married and not having a wife, but not having a kid was a big no. 
The actor met Nathen in October 2008 when Nathen was just 7-years-old, during a Los Angeles adoption fair. The cheerful kid was balancing himself on a curb, and that's when the actor knew Nathen was meant to be Garson's son. 
He then contacted the Alliance for Children's Rights, a kids' advocacy group in L.A., and the Westside Children's Center, who helped him through the adoption process. Finally, in January 2010, after multiple screenings and paperwork, Nathen was officially declared Garson's son. 
At the time, he told People he was ecstatic that the adoption was finalized, and to celebrate, they went to the famous Hollywood eatery, Musso & Frank Grill. A few years later, in 2014, during a Father's Day special, Garson told People he enjoyed Nathen's company and wished he had met him sooner. 
Willie Garson Passes Away At 57
Unfortunately, Garson tragically passed away on September 21 at 57 following a short illness. According to People, Garson had been suffering from pancreatic cancer and passed away surrounded by his loved ones.
An HBO/HBO Max spokesperson also confirmed Garson's passing in a statement. He had appeared in numerous movies and TV shows over the years. 
He created one of the most beloved characters from the HBO pantheon and was a member of our family for nearly twenty-five years. We are deeply saddened to learn of his passing and extend our sincere condolences to his family and loved ones. 
Garson's friends and former co-stars also paid tribute to the actor in the wake of his passing.
Mario Cantone, Garson's on-screen husband in Sex and the City, shared a heartfelt post on Twitter. He noted how he was devastated by the news and called Garson a "brilliant T.V. partner."
Willie Garson's Son, Nathen, Shares Tribute
Garson's beloved son, who is now 20, also paid tribute to his late father on Instagram shortly after news of Garson's passing broke. 
He uploaded a carousel and wrote a lengthy message in the caption. He noted that his father was "the toughest and funniest and smartest person" he knew and expressed his love and gratitude to the man who raised him. 
He added that he was glad that his father was now at peace.