OH MY GIRL's Seunghee Opens up about Her Parents Being Sorry for Hate Comments
Seunghee gets candid about the hate comments she received.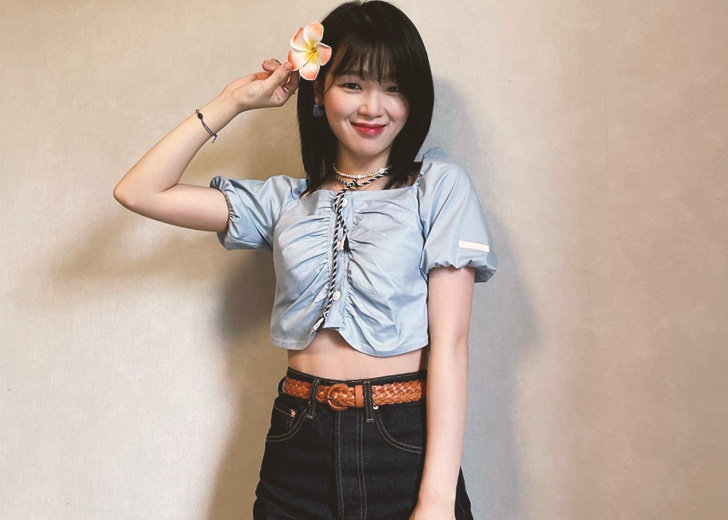 Seunghee joined Oh My Girl at the age of 19 and has found great success ever since. But even before being known for being a part of the girl group, she had already appeared in multiple TV programs.
To be a part of the entertainment industry, she had signed up as an official trainee at the age of 16. However, she had been competing in reality shows since much further back.
In fact, Seunghee competed on two singing shows in 2007, when she was only 11 years old. And during an episode of KBS's Museum of Broken Relationships, she got candid about being on the receiving end of hate from a young age.
As time went on, the hate comments she received continued coming in and it got so bad at one point her parents felt the need to apologize.
Oh My Girl's Seunghee On The Receiving End Of Hate Comments
Seunghee's first time competing on a show was in KBS1's Korea Sings in 2007. Though she was only 11 years old at the time, she was awarded the Excellence Prize for her skills.
The same year, the Oh My Girl member appeared on SBS's Star King. During her run, she was nicknamed the 11-year-old Little BoA (BoA refers to Kwon Bo-ah who is often referred to as the queen of K-pop) and the moniker has stuck with her to this day as she is referred to as 2nd BoA to this day.
Seunghee began receiving her first hate comments since her first appearances in the aforementioned shows. Following her first two appearances on Star King and Korea Sings, she went on to participate in the second season of Mnet's Superstar K in 2010.
She eventually made her debut in Oh My Girl almost eight years after her first TV appearances. However, after joining the girl group, the hate comments got worse and most of them were directed at her looks.
Seunghee opened up that haters would say her face looked "crushed". She explained that she wasn't as hurt by the comment as she could have been, but her parents were devastated.
They took the hate comment to heart, and it got so bad that they apologized to her for the way she looked and for making her "be born this way."
While most of the hate comments just hurt her, she revealed this one, in particular, made her angry as it made her parents feel bad. However, she has found ways to navigate past the negativities and has found a brighter way of looking at the hate comments.
They're probably saying cruel things about my face because I have no other bad traits to comment on.
Aside from the hate comments, Seunghee has also received a great deal of love and support from her fans. Since having made her debut in Oh My Girl in 2015, she has made her acting debut and continued competing in singing competition shows such as Girl Spirit and King of Mask Singer.