Who Is Tanaka Koki? Meet the 12-Year-Old K-Pop Sensation of P Nation
Tanaka Koki is a Japan-born dancer.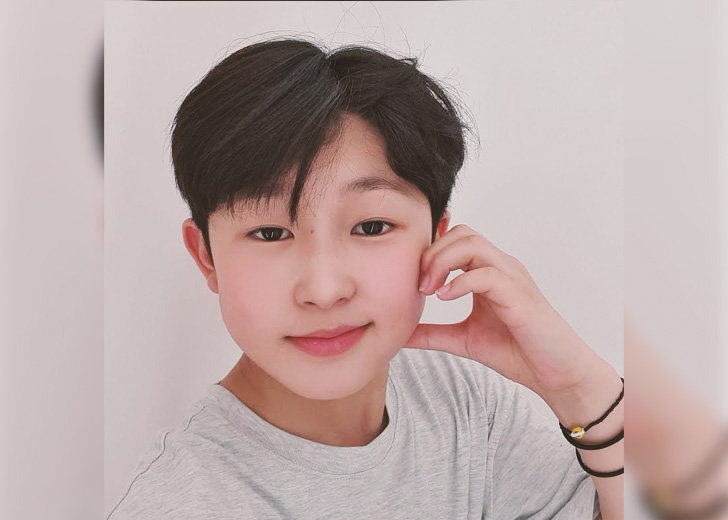 Talent has no age, and Tanaka Koki, a 12-year-old singer and dancer, proved that with his powerful performance after being revealed as a contestant for SBS's audition show Loud.
Earlier in May this year, the Japanese contestant, the second-youngest contestant when the show started, performed remarkably well, helping him become part of the final group.
Scroll through as we reveal everything you need to know about the talented young k-pop sensation!
Tanaka Koki's Rise to Fame
Koki, represented by P Nation, rose to prominence after his appearance in the survival show Loud. He impressed the judges and audience with his impeccable dance skills, as he beat many contestants older than him during various rounds of the show.
He displayed a wide variety of dancing styles throughout the show and even proved many people wrong who initially were not sure he would get through the show's casting stage. Additionally, many believed he wouldn't be selected for the show given his age and difficulty speaking Korean.
But when he appeared during episode five, he immediately made it into P Nation as one of the Loud finalists. Then, in the finals, he was selected as one of the 12 final contestants in the show, who are expected to debut in late 2021 under their respective agencies.
About the Show 'Loud'
Organized by JYP Entertainment and P Nation, the South Korean boy group survival reality show features 75 contestants from different countries with artistic talents competing for a spot in one of the 2 groups.
The program aired between June 5 and September 11 every Saturday at 9 PM KST on SBS. During the finale, two groups were formed, with both groups' names yet to be announced.
Fans Are Rooting For Tanaka Koki's Debut
Now, since Koki has been chosen as one of the finalists and confirmed to make his debut for P Nation Loud, many fans eagerly wait to witness that day. 
One fan took to Twitter to show his support for Koki, saying, "KOKI JOINED THIS SURVIVAL SHOW BECAUSE HE WANTS TO. HE WANTS TO REACH HIS DREAM."However, the same user also bashed the people who expressed that Koki should not be focusing on entering the entertainment industry at such a young age.
PLEASE BE OPEN . THE DEBUT DATE HAS NOT EVEN BE ANNOUNCED YET. PLS JUST BCS HE IS CURRENTLY 12 YEARS OLD IN 2021 DOESNT MEAN HE DID NOT DESERVE TO BE A PART OF IT. RESPECT PEOPLE'S DREAM AND THEIR HARD WORK. thank you.
Check out other tweets that were posted in support of the young talent:
WE DONT NEED YOUR VALIDATION OF KOKI SHOULD BE DEBUT OR NOT. "he should be watching power rangers instead of focusing in this entertainment industry" EXCUSE ME! MY TANAKA KOKI BABY IS NOT SOMEONE WHO WAS BORN ON 2009 WITH THIS KIND OF SIMPLE MIND. — jed • eunhwi chaebol (@w0osjunhwi) September 11, 2021
with the well established career that worth almost half of his life, these are the awards he has received along the journey and just as the subtitle stated, there are more in his studio. pic.twitter.com/TLzXttHg7F — 🏴‍☠️ STREAM DEJAVU 🏁 ⁽ᵏʸᵘ⁾ (@S4NITIZER) September 11, 2021
Tanaka Koki's Birth Date, Birth Place, and More
According to Koki's profile on the Kpop Fandom page, he was born on January 29, 2009, in Japan. His blood type is A. 
The dancer also has an Instagram handle, where he currently has over 18,800 followers. However, he has set his account in private, keeping unnecessary attention away.
That being said, his Instagram bio reveals he is a three-time recipient of the FCD Krump World Awards [2017, 2019, and 2020].
In addition, Koki, who is referred to as BabyStreetBeast, won KOB 10th World Cup in 2019. He is also famous for names like BabyKrow and PrinceEyex.
Speaking about his family, neither he nor his agency has revealed any details about his parents or siblings. But looking at Koki's skills, it won't be wrong to state that his parents backed his passion and helped him become the name he is today.