Seth Rogen's Impressive Weight Loss for 'Pam and Tommy'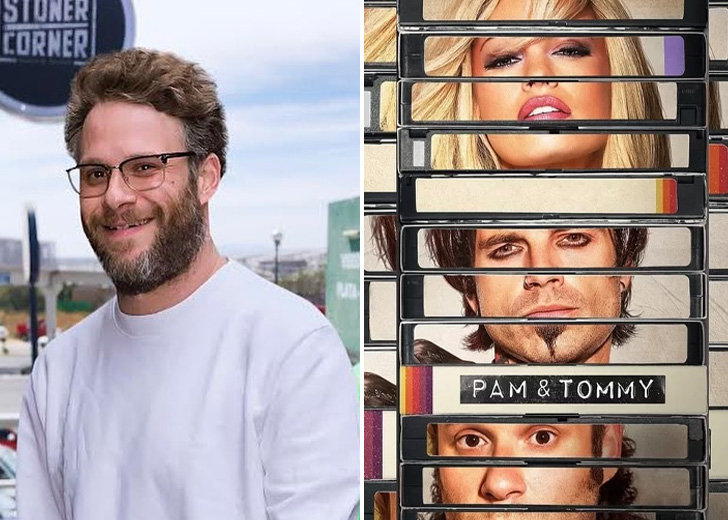 A few months ago, in February, the much-awaited series Pam and Tommy debuted on Hulu. 
The eight-part series created by Robert Siegel depicts the turbulent three-year marriage between actress Pamela Anderson and Mötley Crüe drummer Tommy Lee.
There is a special focus on one particular event — the theft and leakage of the infamous sex tape of the former couple. 
And among the cast members is comedian Seth Rogen who portrays Rand Gauthier, one of the two men responsible for the illegal distribution of the sex tape. 
With Rogen playing Rand in the series, the actor had to undergo a weight loss transformation to look like Gauthier.
Fans were taken aback when they saw his transformation in the series. 
Seth Rogen's Weight Loss
According to The Cinemaholic, Rogen lost about 14 kgs in 10 weeks. 
In a recent selfie the actor shared on Instagram, he looked slimmer and had cut his hair and beard. 
Some of his followers claimed he kept getting hotter, while others said he looked awful and older than his age. 
Sources claim that the actor achieved weight loss through the 5 Factor Diet. 
The Cinemaholic stated that the diet was created by celebrity trainer and nutritionist Harley Pasternak and revolved around the number 5. 
It requires people to eat five healthy meals a day and work out five days a week. The workout should be 25 minutes long and consist of five segments of five minutes. 
And under this plan, they also had to use five ingredients to make their meal and should not take over five minutes to prepare it. 

Seth Rogen as Rand Gauthier in 'Pam and Tommy' after his weight loss (Source: Seth Rogen/Instagram)
All of this is speculation, and Rogen has never confirmed it. He did, however, reveal the exercises he did during an interview with GQ. 
The actor confirmed that he tried to exercise regularly but stayed away from Peloton bikes.
Seth Rogen Said Weight Loss Is Hard
Back in 2011, when Rogen had lost considerable weight to play the titular character in the comic-book adaptation movie The Green Hornet, he had shared that weight loss was difficult. 
He opined that larger people should "stay fat" because losing weight was challenging. 
When asked how he did it, he joked that he did not resort to unsafe methods. 
"I did not do any experimental injections! It's just diet and exercise. It works. Uh, stay fat, people. That's my motto. It's no picnic," said the actor. 
At the time, Rogen had just gotten engaged to his then-girlfriend, now-wife Lauren Miller, but he confirmed that the celebration had nothing to with him shedding the pounds.
Speaking on his transformation, the comedian said that he had to lose weight if he wanted to nail the look of his character. 
But that was not the only thing. 
The movie was filmed at a high altitude in Albuquerque, New Mexico, and every day while filming the stunts, he felt like he was climbing Mount Everest. 
Rogen realized that if he stayed in the same shape, he physically could not make the movie, so he made the change.  
Thankfully, his hard work paid off, and the movie was a hit.