Inside Serinda Swan's Break up with Ex Partner Mehcad Brooks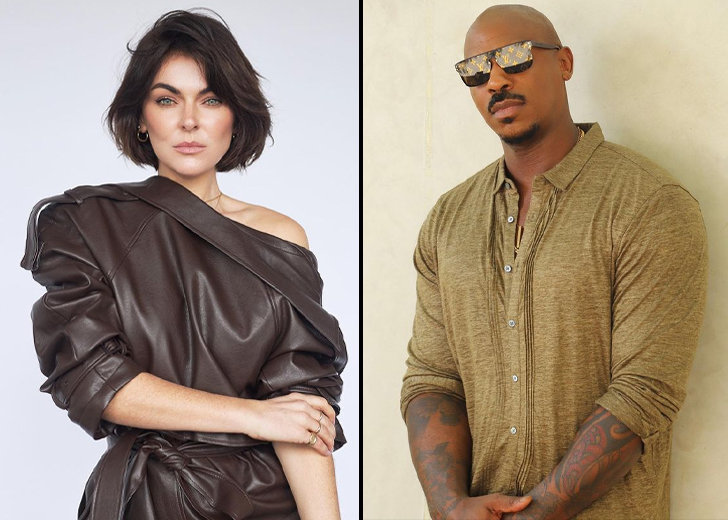 Serinda Swan is someone who keeps her personal life deliberately out of the media. She rarely talks about having a partner or her dating life in public.
The only time she has explicitly talked about her dating life was when she had just gotten out of a relationship with Mehcad Brooks.
So, when did they date, and why did she say about breaking up with him?
Inside Serinda Swan and Mehcad Brooks's Relationship
Swan and Brooks first reportedly got together in 2010. They first met after getting cast opposite each other in the 2010 creepy flick, Creature.
They had some intimate scenes together in the movie. And apparently, they developed a connection of a similar kind in real life.
By the time the movie was done, they were inseparable, appearing together without a care in public.
Their dating rumors started after they were spotted having a romantic dinner at Po Restaurant in West Village, New York City, in June 2010.

Serinda Swan with ex partner Mehcad Brooks in 2010 at a dinner in New York City. (Photo: Just Jared)
Clearly, they were not shy to show they were in a romantic relationship. Some even speculated him of being her husband.
However, things did not work out between the two. Swan broke up with her then partner in around 2011.
At first, there were no reasons given for the breakup. Both remained silent on why they went their separate ways.
Swan then opened up a little on the subject during her 2013 interview with Elle.
Brooks came up when she and the interviewer were talking about models. When questioned about him, Swan hinted at why their relationship ended.
"Yeah, we broke up a year and a half ago," the actress said. "I'm single now."
She also discussed how it was difficult for her to date, being an actress.
As an actress, she considered her free time to be precious. "The guy I end up with someday is going to have to love traveling," the actress also admitted.
By saying this, she might have meant she and Brooks had a clash of schedules and no free time to spend with one another. She could have also implied that Brooks was not that keen on traveling to keep the relationship alive.
Serinda Swan's Other Relationships
Swan has reportedly had a few other relationships. The Canadian actress's first dating rumor was with Victor Webster.
They supposedly dated in 2008, but other than this, there's no further detail available about the relationship.
Similarly, also in 2008, she went out with Terrell Owens. They attended a few red carpet events together, but the relationship fizzled out with little noise and fewer headlines.
Then, Roger Cross entered her life. They are said to have dated in 2009. They are still close and work together on The CW Network's Coroner.
Again in 2009, Swan was linked with Niall Matter. But that's about all that is available on their connection.
After this, she dated Mehcad Brooks and when that ended, she was also said to have gone out with wit Jimmi Simpson. They were co-stars on The Breakout Stars and even had flirty scenes on the show.
As for now, there are no talks or rumors about her dating life. On the career side of things, she is busy working on Coroner.