A Look Back at Seimone Augustus and Lataya Varner's Short-Lived Marriage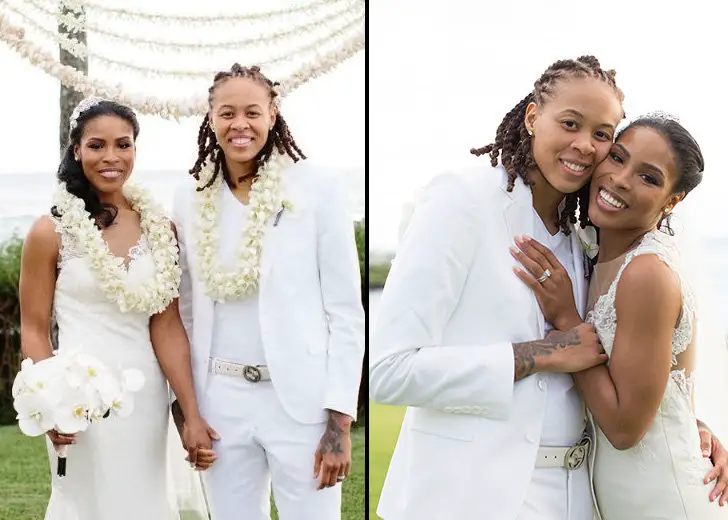 Four times WNBA champion Seimone Augustus got married to her fiancée of five years, LaTaya Varner, in 2015.
To celebrate her marriage, the openly gay athlete shared her and Varner's story in an essay in The Player's Tribune in July 2015.
There, Augustus recounted her and Varner's first date, as well as the times when Varner made her feel at home while she was playing professionally in Russia during the WNBA offseason.
Seimone Augustus and LaTaya Varner's Relationship 
Augustus met Varner for the first time in a Minneapolis club around 2006. In her essay, she likened their first meeting to fate, as she doesn't consider herself a club person.
She admitted she was too shy to approach Varner and only worked up the courage to ask her to a dance towards the end of the night.
"There's something you should know about me," she wrote in her essay. "I can't dance. I kind of stood there, doing the one-two step, while she danced around me. Still, I got her number."
The two went on a date a few days later to a theme park. Augustus shared she was too scared to go alone, so they went on a double date. 
Augustus described the date as "perfect." She also noted that if she had to pick the favorite day of her life, she would choose their first date.
In the first year of their relationship, Augustus had to play in Russia. Unfortunately, it was a terrible experience for her. 
"I was in a foreign country by myself, didn't speak the language, couldn't navigate Moscow and hated the food. I was miserable," she wrote. 
However, all that changed after Varner joined Augustus in Moscow a year later.
"She found her way around the city immediately — how to get to the gym, the grocery store, the clubs… I wasn't miserable anymore."
Over the next few years, the duo began talking about marriage. They considered a lot of things and decided to put it off for later, as same-sex marriage was only legal in a few states.
And if they moved to a state where it was legal to get married, they weren't sure if their marriage would be recognized or if their legal rights would be protected.
Seimone Augustus and LaTaya Varner Got Married in Hawaii
After roughly three years together, Augustus proposed to Varner at a beach in Miami. 
She revealed she had arranged for two sandcastles with a ribbon going through at the site of her proposal. 
"There was a small crowd forming around the sculptures," she wrote. 
"'Why don't you go see what's going on?' I told her. While she walked towards the sculptures, I pulled the ring out of my pocket. She turned back and saw me with the ring. She started to cry." 

Seimone Augustus with the maid of honor during her wedding with ex wife, LaTaya Varner, in 2015. (Source: Instagram)
Two years later, Augustus came out publicly through the LGBTQ magazine The Advocate in May 2012. There, she also talked about her plans to get married to Varner. 
Augustus and Varner tied the knot in 2015 in Hawaii, where Varner's family lived. The wedding ceremony was attended by just 15 guests. 
Unfortunately, the two didn't stay married for long and split around 2018. Neither of the parties involved has spoken about the reasons for their divorce.