Who Is Sebastian Yatra's Rumored Girlfriend?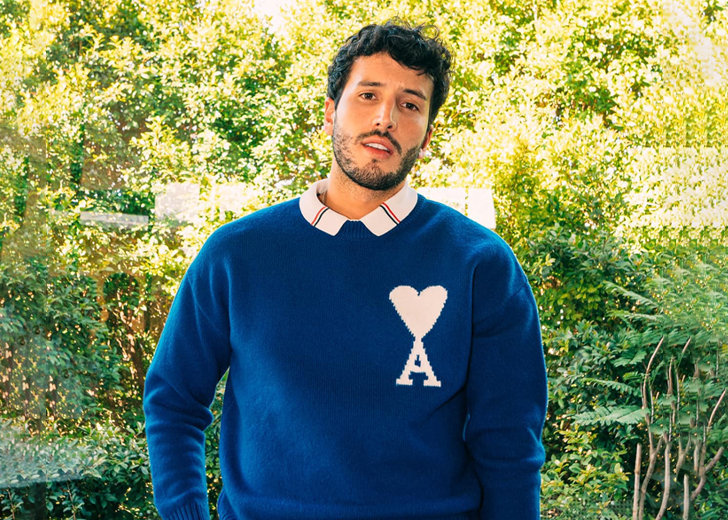 Sebastian Yatra has not been active in the dating scene for quite a while, at least not in a way that the public knows about. His last breakup was with ex girlfriend, Tini Stoessel, in 2020.
He has remained quiet about his dating life since then. But, as he frequently collaborates and socializes with many women, there are a few dating rumors surrounding him.
Is Clara Galle Sebastian Yatra's Girlfriend?
Yatra and Spanish actress Clara Galle first met when she worked with him on his music video for 'Tacones Rojos' or 'Red High Heels' in English.
They had maintained a close relationship from way before the video got released on October 21, 2021.
So fans speculated that they might have been more than just close friends.
On October 8, 2021, Galle posted many pictures of their lunch together.

Sebastian Yatra with his rumored girlfriend, actress Clara Galle, in October 2021. (Photo: Clara Galle/Instagram)
Besides the pictures, an outlet named PULSO POP NEWS also found a video of the two at the same dinner. They posted it on YouTube.
In the video, they were looking to have fun alongside one another, giggling and talking, all in Spanish, though.
And this apparently gave the outlet enough to conclude that they were boyfriend and girlfriend.
The video's title, translated from Spanish, read "SEBASTIAN YATRA officially reveals his new girlfriend CLARA GALLE and how they met."
But, people in the comment section of the video were arguing if that was really true. Many were innocently believing what the caption said, but a few were skeptical of this new revelation.
Some said she was dating Julio Pena and that Galle and Yatra were only friends.
After these speculations came the video for 'Tacones Rojos.' But, the interesting thing with that is they never once did anything that would suggest they were in a relationship.
They didn't even lock lips during the video, just danced around to Yatra's enticing music.
Galle's posts from December onwards also cast doubts on their dating speculations. The 19-year-old actress has multiple uploads where she can be seen getting intimate with Albert Salazar, another Spanish actor.
But he's not the only one she has such pictures with.
She has similar posts with Pena, whom she kissed on the red carpet at the premiere of their Netflix show, Through My Window.
Sebastian Yatra's Other Dating Rumors and Ex Girlfriend
Other than with Galle, Yatra has been linked with Mexican actress Danna Paolo, another one of his collaborators. They worked together for his music video for 'No Bailes Sola.'
However, he shot down this rumor quickly.
During his appearance on El Break De Las 7 (via Distractify) in July 2020, he denied he and Paolo were dating.
"With Danna we are colleagues, friends, we get along super well," he said during the interview.
After this, he shared his thoughts on his relationship with Stoessel. Yatra revealed that nobody cheated on each other in that relationship, and they remained in touch after their breakup.
The musician also said that even though his and Stoessel's relationship did not last, he did not consider it a failure.
"For me it will always remain a very beautiful miracle, positive, something I have grown up with and hopefully we can always keep that beautiful friendship," he added.
Yatra and Stoessel confirmed their break up through Twitter on May 16, 2020, after dating for almost a year.
They started dating in June 2019. As for now, Yatra seems to be single.