Sean Penn's Divorce with Third Wife Leila George Finalized Almost Two Years after Their COVID-19 Wedding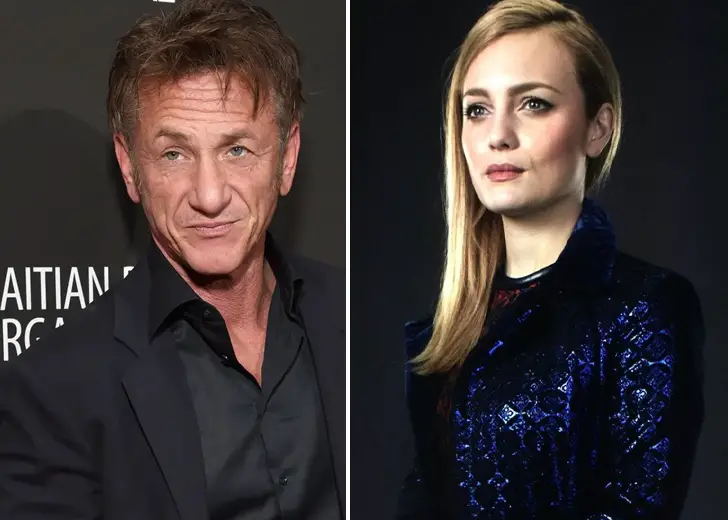 Sean Penn's divorce from his third wife, Leila George, has been finalized.
Five years of being together and over a year of marriage came to an end on April 22, 2022, when the divorce was concluded.
The pair started dating in 2016 and tied the knot four years later.
They had a private wedding ceremony in June 2020 amidst the COVID-19 pandemic. Penn appeared on Late Night with Seth Meyers and announced that they had their wedding via Zoom.
The county commissioner was on Zoom, whereas the couple was at their home with his kids and George's brothers. His marriage to George marked his third wedding.
His first wife was Madonna, with whom he was married from 1985 to 1989. Then, he tied the knot with Robin Wright in 1996 and parted ways in 2010.
Like his previous marriages, Penn's relationship with his third wife ended with a divorce.
Sean Penn and Leila George's Divorce
Over a year of their marriage, in October 2021, George filed for divorce. She did it at the Los Angeles County Superior Court, citing irreconcilable differences.
The court papers also revealed that the differences "led to the irremediable breakdown of the marriage, making it impossible for the Parties to live together as husband and wife."

Sean Penn's divorce from his third wife, Leila George, was finalized on April 22, 2022. (Source: Twitter)
However, neither Penn nor George have explicitly given the reason for their split. Now, six months later, the divorce has been finalized.
TMZ was the first one to announce the news that Penn and George were officially single.
Sean Penn Blames Himself for The Split
While George has not pointed fingers at her former beau, Penn blames himself for their split. He admitted he had never cheated on his wife but was unfaithful in other ways.
In an interview with Hollywood Authentic on April 9, 2022, he confessed he was neglectful throughout his relationship. He prioritized alcohol over his relationship and allowed himself to ignore his marriage.
He believed other things were important, like "being totally depressed and driven to alcohol and Ambien at 11 o'clock in the morning, by watching the news, by watching the Trump era, by watching it and just despairing."
He and his third wife have around 32 years age gap — something he blamed for the troubles in their marriage.
He jokingly confessed that "beautiful, incredibly kind, imaginative, talented young women" do not enjoy their old husbands sleeping on the couch all night and drinking early in the morning.
He did not know if he would ever reconcile with his former wife but confessed that he still loved her. Moreover, he was trying to be a better man for her.
He could go without a phone and not watch the news for around 12 days now. He was also not as stressed as he used to be in the past.
To make things better, he did not rely on alcohol anymore. Although, at times, he drinks vodka and has Ambien to sleep at night, it is not as severe as before, and he does not use them to "hide from the world."
George has not said anything about their relationship and split yet.