Scott Weiland's Son Following in His Dad's Footsteps — In Music and in Drugs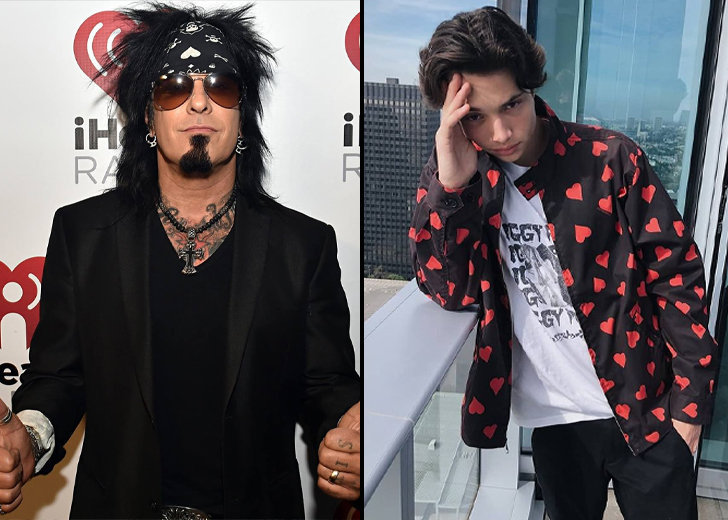 Noah Weiland, the son of legendary Stone Temple Pilots' late vocalist Scott Weiland, has followed in his father's footsteps.
Unfortunately, however, he has done so not only by pursuing a career in music but also by being involved in drug abuse.
Like his late father, Noah has had issues with his fellow band members because of his drug abuse.
He was a part of Suspect208, an alt-rock band that included the son of Slash, the Guns N' Roses legend lead guitarist, and the son of Robert Trujillo, the iconic Metallica bassist.
In November 2020, the band released their debut single 'Long Awaited,' which has almost a million views on YouTube.
Scott Weiland's Son Was Fired For Drug Abuse
Things quickly went south for the young band. They were looking for a new vocalist due to internal issues regarding Scott's son.
According to their Instagram statement, Scott's son had been battling with substance abuse, was no longer contributing to the songwriting process, and was difficult to get along with.
The band shared their concerns about the singer and said firing him was the "last thing" they would ever want to do.
As per them, Noah was not "lifting his weight" in the band and was "heading down a dark path of drug use."
Noah hinted at his departure from the band in a series of postings on his Instagram account before the band began advertising for a replacement vocalist.
He had some harsh and expletive words for the band and said that he was the one doing all the heavy lifting.
"I was going through [expletive] trying to figure out why everyone was acting so suspicious," he added.
The band rolled out a few more singles after their first one but eventually collapsed in May 2021.
Noah later formed a rock band with Trujillo named Blu Weekend. They performed live at the iHollywood Film Fest at the Woman's Club of Hollywood.
Scott Weiland Was Found Dead in His Tour Van
Scott was discovered dead in his tour van from a lethal cocktail of narcotics a week after spending Thanksgiving dinner with his spouse. His death was ruled as an accident.
The rock icon had a history of drug abuse, but he reportedly hadn't used drugs in 13 years. 
However, the last ten months of life for The Stone Temple Pilots' vocalist were challenging. 
He suffered through many unfortunate events, including the death of a close friend, mental health struggles, and financial difficulties. 

Scott Weiland with his mother (Source: Scott's Instagram)
There is a history of addiction in the Weiland family. Scott was only two years old when his mother and father split after four years of marriage because of his mother's alcoholism.
'Don't Glorify This Tragedy' Said Scott's Former Spouse
Following the unfortunate death of former Velvet Revolver vocalist, his former spouse Mary Forsberg Weiland wrote an open letter on Rolling Stone's website.
She urged people to grieve "Scott, the human," rather than "Scott, the rock star." She asked his fans not to glorify the tragedy with talks of rock and roll.
She also said that their kids had lost their father many years ago before he even died. "What they truly lost on December 3rd was hope," said Scott's former spouse.