Huey Lewis Leans on Family to Cope with His Hearing Loss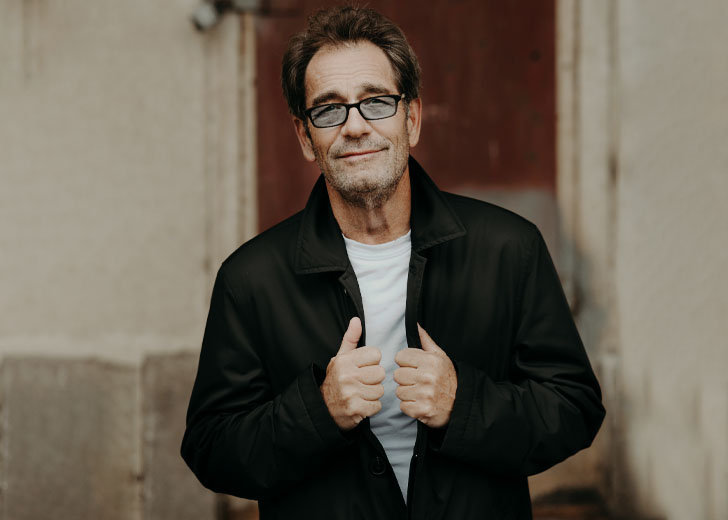 American rock icon Huey Lewis was diagnosed with Meniere's disease in 2018, a condition that affects the inner ear and causes hearing loss.
Being a musician, the condition was especially hard for him. But thanks to his family members, kids, and fans, he has not lost hope of getting better. 
In the aftermath of his diagnosis, his family has been his most powerful support system and the reason he has coped well with his illness. 
Huey Lewis' Kids Took Care of Him after Diagnosis
In an interview with The Big Issue, Lewis revealed that his two kids supported and helped him get through the illness. He said that his son became his best friend and looked after him diligently.
Huey: You have to market yourself. You have to know what it is you do and what you're best at. Trust your own instincts and be skeptical about anything else. Don't be close-minded, but be skeptical. pic.twitter.com/hQwymevZWv — Huey Lewis (@HueyLewisNews) December 28, 2021
Further, the musical artist confessed that even though it was a severe condition to deal with, he was grateful to have supportive children. He added there were worse off people than him.
Moreover, his fans had been incredibly supportive, which was all an artist could ask for. 
Huey Lewis' Separation From Wife Sidney Conroy
Lewis got married to Sidney Conroy in 1983. He and his wife welcomed two kids into their family — daughter Kelly Lewis and son Austin Lewis. 
Their daughter was born in 1983, while their son joined the family in 1985.
Despite having kids, Lewis's marriage with his wife didn't last much. They ended their marriage just six years after getting married.
Their relationship ended amicably, so much so Lewis and his ex wife consider they are "still pals." 
Further, Lewis admitted the reason for their divorce. When he was at the peak of his career, he was absent from home for extended periods. This resulted in his wife taking care of everything at home, including their two kids. 

Huey Lewis with former wife Sidney Conroy at The Schoenfeld Theatre in 2016.
Lewis might have also been in a relationship with his alleged girlfriend, Connie Hamzy.
This rumor began when the interviewer asked Hamzy about her encounter with Lewis, to which she replied, "Proceed with caution." However, this piece of information has never been accepted or denied by him. 
Huey Lewis Diagnosed With Meniere's Disease
In January 2018, he was in Dallas for a gig with his band. Suddenly, he realized he couldn't hear anything while putting on his in-ear monitor. After this incident, he was diagnosed with Meniere's disease.
Because of this condition, his hearing fluctuates periodically. Usually, on a scale of 1 to 10, his hearing is between 3 and 6.
Below 3, he cannot hear anything. On good days though, his hearing gets better, sometimes for weeks, so he is still hopeful that things might turn around for the better.
Even though he was diagnosed in 2018, he first faced the hearing problem way back in 1987.
At the time, he was giving hit songs such as 'Doing It All for My Baby' and 'Hip to Be Square.'
One day, randomly, he could hear nothing in his right ear as though he had been swimming in a pool. The doctors just told him to get used to it.
He eventually lost hearing from his left ear too. 
'Weather' Might Be His Last Album
In February 2020, he revealed that his latest bum, Weather, might be his last album since his hearing had been debilitating.
"I'm hoping to recover my hearing so we can get the band back together and play live, but can't right now," he stated.
Lewis also mentioned he didn't know if he could ever do that again. But, in the meantime, he shared he was staying as creative as he could.