Scarlett Johansson's Smoking Habit — On Screen And Off Screen
Scarlett Johansson started smoking from age 15 and has admitted to being unable to quit.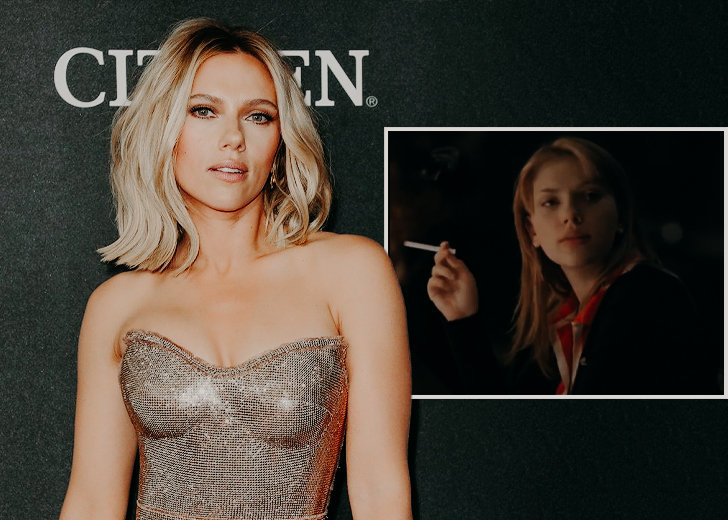 Scarlett Johansson has played a plethora of characters throughout her acting career. And a few of those characters, including Charlotte from Lost In Translation (2003) and Nola Rice in Match Point (2005) have a habit of smoking.
And like these characters, Johansson has the same habit in real life. She started smoking from the age of 15 and has admitted to being unable to drop the habit.
A friend of the actress shared in 2014 that Johansson and her prep-school boyfriend Jack Antoff were known as the "Cheech and Chong of the Professional Children's School," named after the iconic comedy duo — Cheech Martin and Tommy Chong — who are best known for their comedy centered on marijuana.
In fact, Johansson and Antoff smoked so much weed on their prom night that their limo driver had to tell the duo to stop.
The two broke up later that year and both found success. While Johansson is one of the world's most known actors, Antoff used to be the lead guitarist for the band Fun.
Pregnant With Second Child
Though Johansson previously could not leave her smoking habits behind, she might have changed with her second pregnancy. The actress kept her pregnancy a secret during the production of her latest movie, Black Widow.
It's been speculated that Johansson has been doing interviews and events to promote Black Widow virtually so that she can keep a low profile. This will be her first child with her husband Colin Jost.
According to Page Six, a source told the outlet that Johansson was due soon while another said the actress was keeping a low profile.
Scarlett is pregnant but has been keeping it very quiet. She has been keeping a very low profile.
Johansson had previously welcomed daughter Rose Dorothy Dauriac with ex-husband Romain Dauriac on August 30, 2014.
Johansson And Jost
Johansson and Jost first met through Saturday Night Live somewhere between 2006 and 2010. And while they had known each other for a long time, it wasn't until 2017 that the two started seeing each other.
The two's relationship was confirmed in May 2017 after the two were seen kissing each other at SNL's afterparty.
They made their first public appearance as a couple in November 2017 when they stepped out together for the 2017 Museum Gala at the American Museum of Natural History in New York.
The Black Widow star and Jost revealed they were engaged in May 2019, and when she returned to host SNL in December of the same year, she revealed SNL was a special place for her.
I just want to say that this place means so much to me. I have so many friends here, and I met the love of my life here.
Jost and Johansson tied the knot in October 2020.
Before getting together with Jost, the Oscar nominated actress had been married twice.
She was married to actor Ryan Reynolds for three years (from September 27, 2008, to July 1, 2011).
After splitting from Reynolds, she married Romain Dauriac on October 1, 2014, and separated on September 12, 2017.