Inside Sasha Alexander's Life with Husband after Leaving 'NCIS'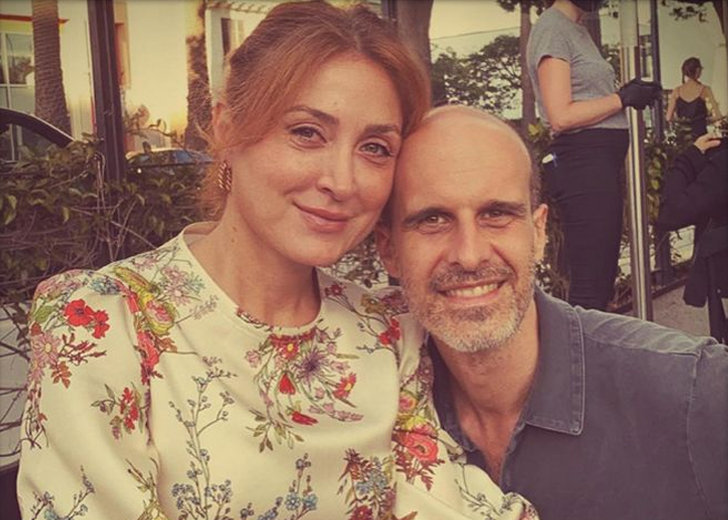 Sasha Alexander hasn't featured on NCIS in a while, but she's had her hands more than occupied since leaving her role as Special Agent Caitlin Todd in the hit CBS series.
She is busy being a mother to two children she shares with her husband, Edoardo Ponti. 
The couple celebrated their 14th wedding anniversary at Nantucket (CDP), Massachusetts, on August 21, 2021. 
Alexander posted a photo that saw the married couple hugging each other with a big smile on their face. They were visibly enjoying their time on a beach under the sunset. 

Sasha Alexander and her husband celebrating their anniversary. (Source: Instagram)
The pair was so excited about their togetherness that they commemorated their wedding day before the actual anniversary.
"No filter needed. Happy anniversary to us, (it's actually tomorrow but so what)," read the caption for the photo. 
Sasha Alexander and Her Husband's Relationship
The NCIS star married her husband in 2007. They share a daughter Lucia and a son Leonardo. 
Alexander is a great admirer of her husband's attitude towards work.
On January 8, 2022, she took to Instagram to express her admiration towards how Ponti pushed through during the pandemic to finish his movie, The Life Ahead.
"Most of us had sh***y years, but strangely Edoardo moved through it with the focus of a panther," wrote the Mission: Impossible III actress.
She went on to explain how he had taken 23 flights back and forth to Europe and spent most of his time during the pandemic living in a hotel in Rome to finish the movie.
She said that despite the hectic schedule during a difficult time, Ponti handled it with "commitment, passion, and humor" and was "always there for his children, his family, and her."
Who Is Sasha Alexander's Husband?
Ponti is the son of Sophia Loren and late Carlo Ponti Sr. His mother, who is now 87 years old, is an Italian actress and a Hollywood compatriot.
On the other hand, his father was an Italian producer who died in 2007. Throughout his distinguished career, he produced over 140 films.
Ponti is recognized for more than his famous parents. While many link the director with two Hollywood elites, he is also well known for many productions, including Human Voice, that stars his mother.
Sasha Alexander Is a Proud Mother
Alexander shares a close bond with her daughter Lucia. She describes her as "a thinker, a dancer, and a super funny human." Her daughter even has a nickname for her mother — "girly pop."
Although her two kids sometimes provoke and fight each other, Alexander doesn't mind the interaction too much and enjoys watching it.
That being said, Alexander has a household rule in order for the kids not to get too carried away with their freedom.
Since she knows her daughter can sometimes take it too far, she set a rule which would make Lucia look after her brother for the rest of the day if she made him cry.
Alexander is also proud of her husband for being a great father and keeping the family happy. She posted about him on Father's Day, mentioning how lucky the family was to have him in their lives.