Sarah Paulson and Partner Holland Taylor Are Relationship Goals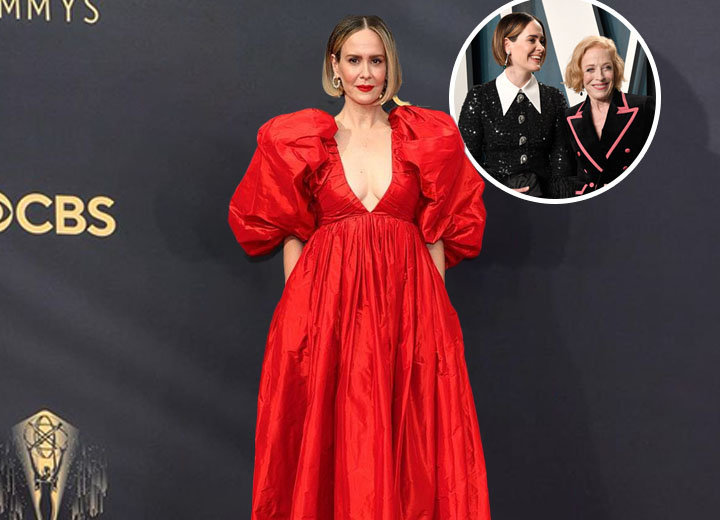 Sarah Paulson and her partner Holland Taylor are two of the biggest names in Hollywood. But they share more than just a common love of acting. 
They have been together since 2015 and are still going strong. They are unapologetically in love, and fans cannot seem to get enough of them.
Recently, when Taylor wrapped up her off-Broadway show, Paulson shared a sweet tribute to her longtime love. 
The love of my life @hollandtaylor is closing her show tonight. I have loved her for seven years and counting and tonight, as she brings this production in for its landing, I have never loved her more. She is an artist to the marrow. I love a genius. That's really the truth.
Paulson continued to gush about her partner, adding she was honored to spend her life with Taylor, whose artistry inspired her. 
She ended the post by writing she loved, admired, and worshipped her wife-like partner. 
Sarah Paulson and Partner Holland Taylor Are Relationship Goals
The pair first locked eyes at a dinner party in 2005, but they were dating other people at the time. 
Paulson was dating actress Cherry Jones while her partner was in a relationship. But despite being with other people, it seems sparks flew between them. 
In 2016, Paulson recalled to The New York Times her partner was "the most exquisitely beautiful woman" she had ever seen.
A decade later, the actresses crossed paths again, and this time, they followed each other on Twitter and DMed each other.
During an interview on Watch What Happens Live With Andy Cohen in January 2019, the Ratched star shared how their relationship came to be.
"It's a long story. We met a very long time ago. I was with someone else; she was, too. We sort of breezed by one another, and then started following each other on Twitter, and then…" she recalled.
Billy Eichner, who was also a guest, asked, "Holland Taylor slid into your DMs?" to which Paulson replied, "she actually did, yeah, it's pretty great."
Sarah Paulson and Holland Taylor Confirm Their Relationship
In November 2015, Taylor confirmed she was in a relationship with a woman who was younger than her but did not reveal Paulson's identity.

Sarah Paulson and her partner, Holland Taylor celebrating the 2019 New Year. (Source: Instagram)
And a month later, the Two and a Half Men star uploaded a photo with Paulson, which led to speculations. 
The couple did not confirm their relationship until March 2016 during an interview with The New York Times, where she also spoke about her sexuality.
Paulson confirmed she was "absolutely in love" with Taylor and added she found the attention over her and the age difference in her relationship strange. 
"There's a poignancy to being with someone older. I think there's a greater appreciation of time and what you have together and what's important, and it can make the little things seem tiny. It puts a kind of sharp light mixed with a sort of diffused light on something," said the actress. 
But even though she was dating a female, Paulson clarified she did not want to label her sexuality, for it would make her feel straitjacketed, which was not what she wanted.