Is Sarah Chalke Married? Inside the 'Scrubs' Actress' Relationship
Almost 15 years of engagement!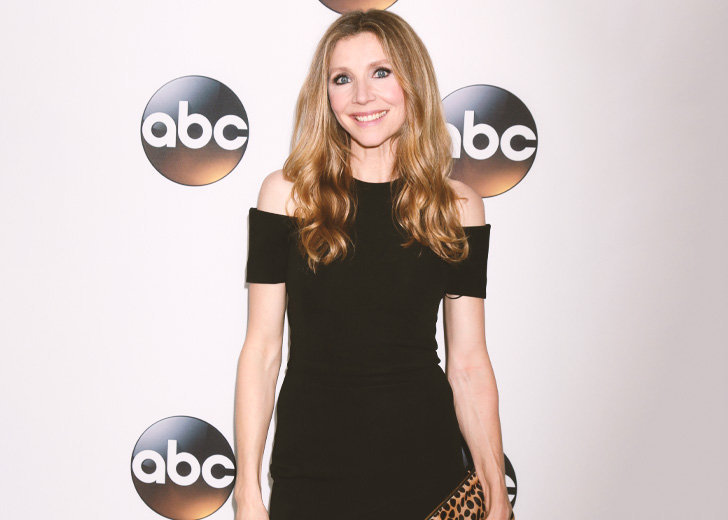 Sarah Chalke is a Canadian actress and model best known for her role in the NBC/ABC comedy series Scrubs as Elliot Reid. However, Chalke has not let the shadow of Reid follow her.
She has landed various projects following Scrubs. For example, on the ABC series Roseanne, she portrayed Becky Conner, Stella Zinman on How I Met Your Mother and Beth Smith on Rick and Morty.
She also had recurring roles on the ABC/TBS sitcom Cougar Town and the Netflix series Paradise PD. Altogether, she has starred in over 75 movies and series. 
Given her record, it is no surprise that she has amassed a massive net worth. According to Celebrity Net Worth, Chalke is worth $14 million. Like her acting career, the Scrubs alum has a beautiful family life. 
Is Sarah Chalke Married?
Many fans and followers of Chalke wonder if the actress has been married and has a husband. Currently, she is engaged to a Canadian celebrity lawyer named Jamie Afifi. 
Afifi was born in the year 1973 in Canada, where he attended St. John's Ravenscourt School. He then received his LLB from the University of Toronto.
After that, he relocated to Los Angeles, California, to pursue his career. From 2005 until 2008, Afifi worked as an entertainment associate at Sheppard Mullin Richter & Hampton LLP in Los Angeles. 
He began working as an associate at Ziffren Brittenham LLP in June 2008 and became a partner in November 2012 after working as an associate for four and a half years. Currently, he represents many celebrities like Lake Bell and Brad Goreski.
Chalke and Afifi have been together since 2003. After being in a relationship for three years, Afifi surprised his partner by popping the question, but Chalke said yes to the lawyer.
The two got engaged while on vacation in Hawaii. As of 2021, the pair have been engaged for almost 15 years. Both of them are very secretive about their personal life. 
Chalke does not share any pictures of them on her social media as well. So, even if the pair have gotten married privately, it is for them to know. 
Sarah Chalke's Children 
Chalke shares two children with her fiancé. The pair were blessed with their first son, Charlie, on December 24, 2010. Charlie was diagnosed with Kawasaki disease when he was a year old.
Kawasaki disease is a difficult-to-diagnose condition that causes inflammation of blood vessels in children under the age of five. Afifi and Chalke kept their son's condition a secret until the actress guest-starred in Grey's Anatomy.
On Season 9, Episode 19 of the show titled 'Can't Fight This Feeling,' Chalke played the role of a single mother who was single determined to discover the cause of her son's strange illness.
The character was based on her own experiences. Chalke later revealed her son's condition in an interview with TVLine. She said that Charlie had the symptoms of the disease but was misdiagnosed multiple times. 
The doctor could not diagnose their firstborn, so it was tough for Afifi and Chalke to analyze Charlie and find a specialist. Fortunately, they found a specialist and got the treatment just in time.
The actress said that the patient with Kawasaki disease must get treatment within ten days, but Charlie got it on 10-½ days. So, even though they were a tad bit late to get the treatment, Charlie recovered properly. 
Chalke and Afifi welcomed their second child, Frances, on April 28, 2016. They nicknamed their daughter 'Frankie' after the actress's grandfather.