Sara Evans' Estranged Husband Breaks Silence after Being Arrested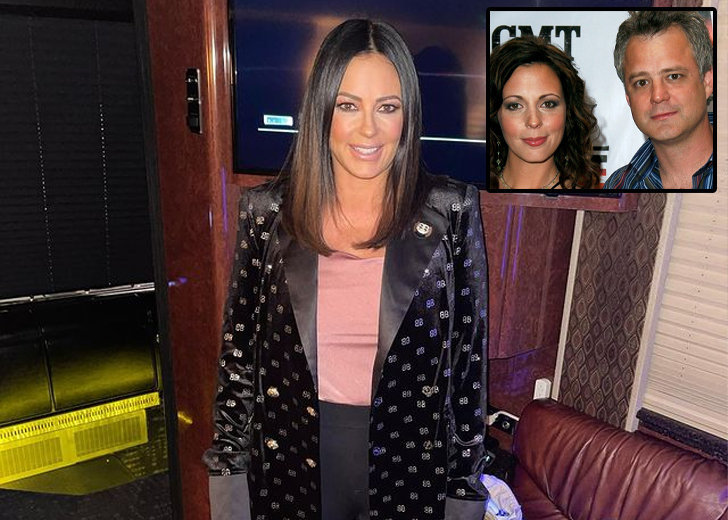 Sara Evans was at the receiving end of a potentially life-threatening assault at the hands of her estranged husband Jay Barker in mid-January 2022
Barker had tried to hit her with his car and subsequently got arrested on January 15. The former NFL player got out of custody on a bond worth $10,000 that same day.
Barker had been silent about the incident until now. He has finally broken silence on the matter.
Sara Evans' Ex Husband Jay Barker Thanked People for Support
Evans' estranged husband uploaded a couple of posts on Instagram, presumably after his release on a bond.
His first post was a collection of Bible verses 17 to 21 from Proverbs 18 with a thank you note to everyone who prayed for him.
"Proverbs 18:17-24... My only answer tonight!," he began the caption, proceeding to thank everyone for their prayers for his family.
He said he loved his family and everyone who wished them well. Further, he claimed his family was blessed.
His second post was a response to the events and the "quick-to-publish" news stories.
Barker began the post admitting he was humbled by the support he had received from people close to him and his fans, inside and outside Alabama. He expressed his gratitude towards them.
Then, he alluded to the challenge his family was facing at the time. He said the stories circulating about him in the media had failed to capture the "full context and complex fabric" of his family life.
Towards the end of the post, he asked for privacy for the sake of his family and especially his kids.
He concluded the post by mentioning Romans 8:28 — "And we know that in all things God works for the good of those who love him, who have been called according to his purpose."
A portion of his comment section was filled with messages of prayers for him and his loved ones.
"Take some time Jay. We're praying for you guys," read one of the comments. Another chimed in, saying, "Praying for you, your family and especially your precious children."
Others were, however, not impressed with his actions.
"One doesn't speed in reverse hoping to hit someone else he supposedly "loves," 'quipped one, wishing he got the help he needed.
Similarly, another expressed their discontent in his actions. "Nice Biblical quote after domestic felony assault," they said, "charming."
What Happened between Sara Evans and Estranged Husband?
Evans and Barker met a while before 2008. They got engaged in March 2008, and their wedding followed in June that same year.
Their wedding was an outdoor ceremony held at Franklin, Tennessee, near Evans' home. As for now, they are separated. 

Sara Evans celebrating her 10th anniversary with her now estranged husband Jay Barker in 2017. (Photo: John Florentino/Instagram)
Regarding the above incident, Evans accused her husband of trying to hit the car she was in.
At around 1:30 am on January 15, 2022, Evans was returning home from a party in the neighborhood. She got into a friend's car for a ride across the street.
While passing her estranged husband's driveway, Evans noticed that he was "backing up his vehicle at a high rate of speed" in an attempt to hit her vehicle. He missed.
The witnesses present at the scene corroborated her story, and Barker was arrested later in the morning.