How Samuel Larsen Approached Gay Romance Scene in 'Glee'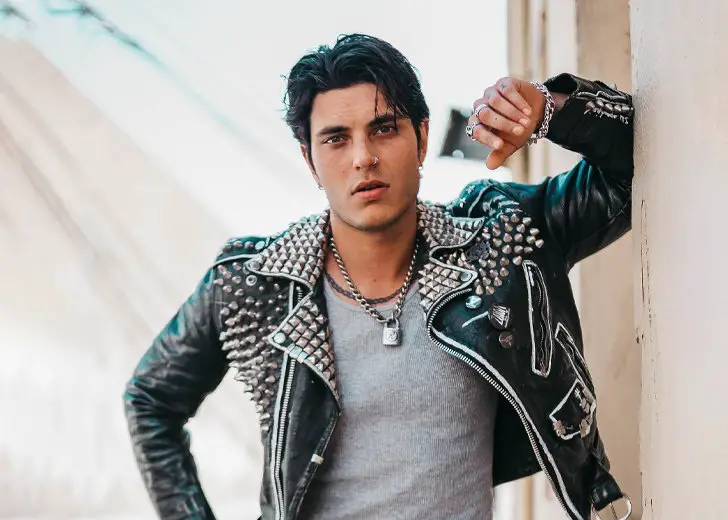 Samuel Larsen had never considered himself an actor before auditioning to portray Joe Hart on Glee. That role gained him a lot of critical acclaims, both for his acting and musical skills.
Hart was a Christian, like Larsen. But unlike Hart, Larsen isn't gay. That presented the actor with the challenge of reconciling his faith and job.
The portrayal also brought some discomfort to one of his parents. Everything worked out fine, though.
Samuel Larsen on Playing a Gay Role on 'Glee'
Even before he was put on Glee, he had made up his mind about one thing — he would not let his faith and work affect one another. So, when he realized Glee creators had taken his religion into consideration on the show, he was pleasantly surprised.
"I certainly never thought it would be a topic of inspiration or anything like that," Larsen told TVLine in 2011. "It surprised me a lot, and I was initially thrilled to hear that."
His parents were a "little iffy" about him going into the entertainment business because of their faith. He, too, had been cautious of things.
"I think this proves it's not always working against you," he said of how things worked out for him on the show.

Samuel Larsen portrayed a gay character, Joe Hart, in 'Glee. '(Photo: Samuel Larsen/Instagram)
The Glee star's parents were wary of one more thing, especially his mom — his role. Hart was gay, and Larsen had to portray a same-sex romance in the 'Sexuality' episode.
"My only concern was my mom's response," he confessed of his role. But he convinced her not to worry about it, assuring her it was "just a role."
Other than that, he had no issues with the part of the show in general. He did not mind playing a gay character because he knew Glee was going to explore sexuality.
"I am completely fine with it," he said. "That's something that doesn't bother me. I'm very comfortable with that."
Samuel Larsen's Dating Life and past Relationships
Larsen has always been not-so-open about his romances in real life. However, the internet suggests he has had a few girlfriends over the years.
After winning The Glee Project in August 2011, he was awarded a guest-starring role on Glee in 2012. Even though he hated watching himself on TV, he watched the debut episode.
During an interview in 2012, he revealed that he actually went over to his parents, took his girlfriend with him, and watched the episode. "It was really nice!" he said of the celebration.
Around the same time and even before the said interview, he was rumored to be dating actress Scout Taylor-Compton. There are a lot of pictures of the couple from 2012 circulating on the internet. However, it's not clear if Larsen referred to Taylor-Compton during the interview.

Samuel Larsen with rumored girlfriend, Scout Taylor-Compton. (Photo: Whosdatedwho)
Then, in 2019, he sparked another dating rumor. This time, it was with Vanessa DuBasso, who he worked with while making the 'Blue Star' video.
The reported couple even had a lot of pictures of each other on their Instagram and appeared on a few red carpet events together. But, Larsen and DuBasso now seem to have deleted most of the posts from their social media, except for one.
It's unclear if these deletions mean they have separated or just trying to keep their romance lowkey. Either way, Larsen's dating life remains an enigma.