Sammi Sweetheart Is Now Making Public Appearances with a New Boyfriend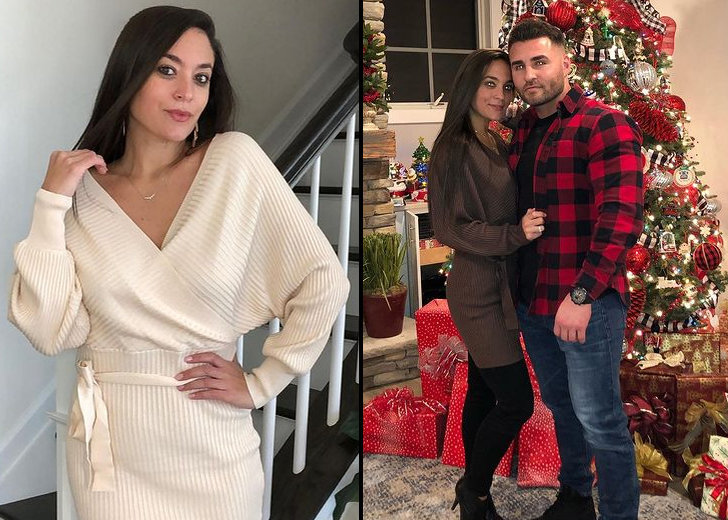 Samantha Giancola, also known as Sammi Sweetheart, came out with a new relationship with her(relatively) new boyfriend Justin May in late 2021.
Her new relationship came after a couple of bad experiences in her life.
But, is the Jersey Shore start still with May now? And what were her previous relationships like?
Is Sammi Sweetheart with Justin May Now?
Sammi had just gotten out of an engagement when she made her relationship with May official.
She confirmed the end of her engagement in July 2021 and took four months to declare she was off the market again.
On November 25, 2021, she took to Twitter to reveal, for the first time, her new boyfriend.
She posted a picture where she was seen standing side-by-side with May. Sammi and May were dressed casually for their Thanksgiving celebrations.
They were twinning — the new-at-the-time couple wore black tops and blue light-wash jeans. They even wore matching footwear — black boots.
On the caption, she wrote, "Happy Thanksgiving" coupled with turkey and dinner plate emojis.
Exactly a month later, she again confirmed having a good time with her new beau.
On December 25, she posted another picture on Instagram. This time, they appeared much more festive than the last one.
Sammi, dressed in a brown long-sleeved top with black pants and pencil-heeled boots, stuck close to May, who was donning a pair of blue jeans, black boots, and a red and black chequered shirt, matching the backdrop.

Sammi Sweetheart with her now boyfriend Justin May in Christmas 2021. (Photo: Sammi Sweetheart/Instagram)
The backdrop of the picture was a well-decorated Christmas tree in what looked like one of their living room, and gifts for days under the tree.
They also spent New Year's together. In a couple of snaps posted on his Instagram, they looked to be having fun at what seemed to be a restaurant or bar.
It's safe to say that Sammi is still with May and now seems to be moving on from her past.
Sammi Sweetheart's Previous Relationships
Sammi's first public relationship was with Ronnie Ortiz-Magro, her co-star on Jersey Shore. Their dating life was the main plot of the MTV reality show.
The couple's relationship was stable from 2009 until 2012. However, things got a bit uncertain after 2012.
Still, their fling continued as an on-again-off-again thing until 2016 when Sammi and Ortiz-Magro stopped dating for good.
Then, in 2017, she started seeing Christian Biscardi.
She even decided not to return to Jersey Shore: Family Vacation because she did not want to get into a "potentially toxic situation," presumed to be directed towards Ortiz-Magro.
She got engaged to her now-former fiancee in 2019 and was set to marry him in September 2020.
At first, the pandemic halted their wedding plans. Then came their personal problems.
After setting off rumors about breakups by unfollowing each other on Instagram and deleting pictures of one another, it was Sammi who first confirmed their breakup.
The TV personality revealed they were no longer together while answering some fan questions on TikTok on July 26, 2021.
To the question "Are you single?", she replied yes, and the same response was given to the question about if she was happy at the time.