Does Sam Cushing Have a Boyfriend? Is He Dating Jake Grez?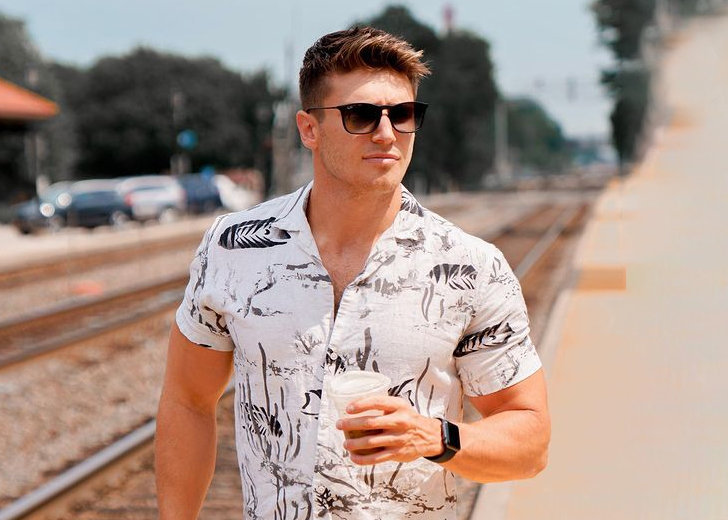 It seems like Sam Cushing is not single anymore. 
The openly gay social media influencer came out to his best friend and mother when he was 15.
Since then, he has advocated for normalizing being single via his YouTube and TikTok. 
It is not that he hasn't been in a relationship to date. On the contrary, he has dated a couple of people in the past, but when he is single, he embraces his singlehood. 
He also advises his fans and followers about dating as a gay person and how to handle relationships.
However, it appears as if it is time for him to take those suggestions since he has a partner. 
Is Sam Cushing Dating Anyone?
On June 11, 2021, Cushing did a video answering questions he has "always avoided."
He confessed he was "happily in a relationship" but did not reveal his boyfriend. 
People speculated Chris Appleton was Cushing's partner, but they had broken up in August 2021.
Their fans and followers believed that since both Appleton and Cushing's had unfollowed each other on Instagram. 
Similarly, the pair allegedly also deleted their pictures together from their socials. Since neither Cushing nor Appleton confirmed their relationship, everything is mere speculation. 
The influencer has revealed nothing about his dating life after June 2021. Therefore, it is unknown if he is still in a relationship or is single.  
Is Jake Grez Sam Cushing's Boyfriend?
Like Appleton, many people once believed that Cushing's partner was Jake Grez.
Grez is a social media influencer who is also a Neuro Surgical PCU nurse and an ambassador for Figs. 
He has been friends with Cushing for over a decade, and the two have traveled around the world together.
According to Grez's Instagram, they became friends in college and then interned together in New York City. 
After that, they were roommates in Chicago, and now they live on the West Coast of the USA. While the two have said they are friends, people can't help but think there is something more to their friendship. 
The rumors about them dating started after Cushing uploaded a TikTok in December 2020 with Grez doing the "Couples Only Challenge."
As the game's name goes, various couples make TikToks answering questions about their relationship. 
Cushing and Grez did the same and answered questions like, "Who is more romantic?" "Who is more needy?" and "Who said I love you first?" Cushing tagged Grez and captioned the TikTok as "If we hop on this Tik Tok trend, does it make us a couple?"
This fueled the speculations, and many people commented on the video asking if Grez was Cushing's boyfriend. However, neither of them has explicitly mentioned if they are dating or not.