Gay Influencer Sam Cushing Gets Candid on Joining OnlyFans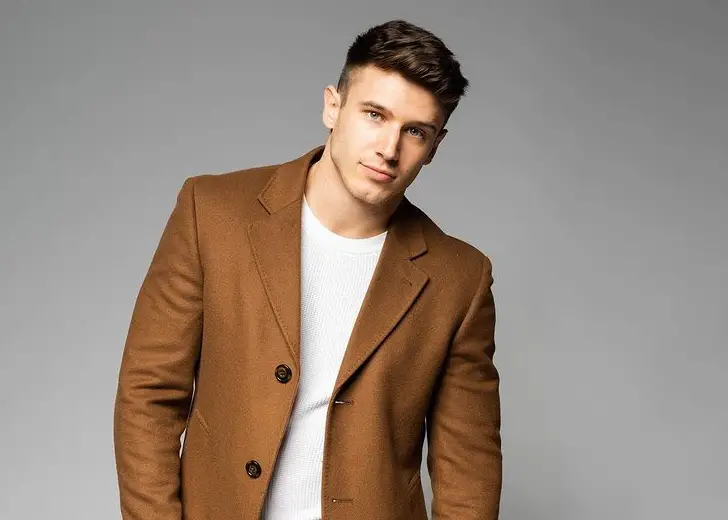 OnlyFans, also called OF, was one business that gained the most traction during the 2020 COVID-19 pandemic.
It has also become a massive feat in the gay community, where the people from the LGBTQ+ community have used to explore themselves.
While the platform has been beneficial to many people, they have different opinions. 
A lot of them dislike the platform and think it is immoral. This is mainly because OF has been used for nudity.
The openly gay Instagram influencer, Sam Cushing, is one of them. His latest Instagram stories suggest he has reserved himself from OF. 

Sam Cushing posing for a photo. (Source: Instagram)
Does Sam Cushing Have an OnlyFans?
No, Cushing does not have an OnlyFans. And it seems like he will not create one soon. 
He explained why via Instagram Stories on January 27, 2022. Cushing recently started social media coaching to help his fans and followers build their brand. 
On January 27, he took to Instagram Stories to tell his fans, "Ask me anything about being a content creator/influencer." The question was primarily related to his new business. 

Sam Cushing answered the question about making an OnlyFans on his Instagram stories. (Source: Instagram)
That was when a fan asked him if he had "any plans for OnlyFans?" Cushing said that the platform was not for him personally. 
He appreciated the people who have OF and how they use it. He said, "there is absolutely no shame at all and anyone who chooses it as a career path." 
He also noted that people could make a lot of money via this platform. However, the openly gay content creator said he would never do it regardless of its appeal. 
It was because he had certain boundaries, and once those were crossed, it would be hard for him to come back from it.

The openly gay content creator promoting his business, CrUSHING Social Media. (Source: Instagram)
Cushing further said that there were a lot of other values to consider apart from boundaries. Seeing his reply to the question, it seems like he would never make an OF.  
Addressing The Question Before
Moreover, this is not the only time he has addressed this issue. On June 11, 2021, he uploaded a video titled 'Questions I've Always Avoided' where he answered various questions asked by fans. 
And similar to his Instagram stories, one fan asked, "Will you get into OnlyFans?" He answered it was not for him, but if anyone else makes content on it, "more power to them."
He further said, "it doesn't feel like a fit for me, and I feel like once you go there, you can really never come back from that."
Therefore, it is safe to assume that an openly gay influencer would never create an OF and make content on it.