Sam Claflin and Wife Laura Haddock's Sudden Split after 6 Years of Marriage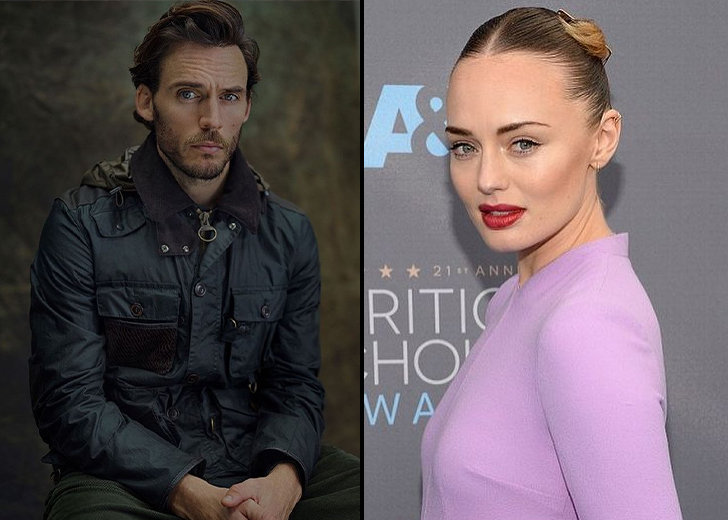 Sam Claflin and his ex wife Laura Haddock were married for six years.
The pair met at an audition for My Week with Marilyn in 2011. And Claflin had fallen in love with her at first sight. 
"We found out we had the same agent and then bumped into each other the next morning at [a London Underground] station," Claflin recounted to Dailymail in 2015. 
He explained he knew nothing more than her name but still found her attractive. That day, he went home and woke his friend up at 7 am to say he had met the girl he wanted to marry. 
"I love this girl like, I love her. She's perfect," he admittedly told his pal. The feeling was mutual, and the pair started dating shortly.

Sam Claflin and his ex wife Laura Haddock before their divorce. (Photo: Sam Claflin/Twitter)
They tied the knot almost two years later at a private wedding ceremony in July 2013. 
Sam Claflin Welcomed Two Kids with Wife
Claflin and his ex wife welcomed their first child, son Pip, in December 2015, two years after the wedding.
Their second child, daughter Margot, joined the family in January 2018. 
Months after welcoming their daughter, Claflin told People he was open to having more kids. He shared he and his wife both grew up in a big family, implying they were looking forward to extending their own.
The Me Before You star added being a dad was always on his mind. "When I was asked what I wanted to be when I was older when I was a kid, I never used to … specify a job." He used to say he wanted to be a good and cool dad. 
"I'm failing at those parts!" Claflin jokingly mentioned. 
While the stunning actor gushed about his family life, it seemed like his marriage with his partner was sailing swimmingly. It turns out it was so only on the surface.
Sam Claflin and Laura Haddock's Split
Claflin took to Instagram story to announce his split with his wife in August 2019. He posted a joint statement reading, "Laura and I have decided to legally separate."
The message further claimed the pair was moving forward with "nothing but love, friendship, and a deep respect for one another." The duo stated they would continue raising their family together. 
"We won't be commenting on this further," they wrote before thanking their fans and followers in advance for respecting their privacy. 
His former wife also shared the statement on her Instagram story. Although they announced the split, the pair didn't reveal the reason behind the divorce.
Two years later, news surfaced that Haddock was dating her White Lines co-star Tom Rhys. A source close to the duo told The Sun (via Dailymail) they had been spending a lot of time together in London. 
The insider added they had been hanging out a lot and were even keen to shoot another series together. "She's introduced Tom to all her friends and sees a future with him," mentioned the person. 
Despite the report, nothing substantial has ever surfaced regarding Haddock's new relationship. And the case is the same with Claflin. He was reportedly dating his new girlfriend, Una Healy, in September 2020.