Ryan Tedder Has Two Beautiful Kids with Wife Genevieve — Inside His Married Life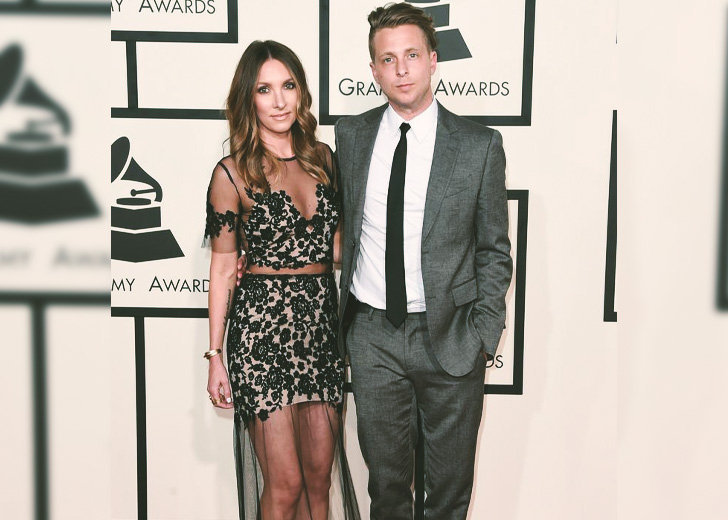 Ryan Tedder's love story with his wife Genevieve is the kind that makes you believe in love. The lovebirds have been together for two decades, weathering all the challenges of marriage and even parenthood.
They met at the Oral Roberts University in Tulsa, where the songwriter studied public relations and advertising.
After the first encounter, the pair befriended one another, and it didn't take much time for them to start dating. 
Ryan Tedder Married His Wife in 2004
Tedder has been married to his college sweetheart for fourteen years. The couple tied the knot in 2004 and has stayed strong through the highs and lows of Tedder's career. 
In an interview on Today in 2016, the couple talked about the initial phase of their relationship and success in the music industry.
The interviewer asked them if they had ever imagined the stardom when they met in their early adulthood.
Genevieve replied with "There were plenty of times where, I think both of us were like, 'What are we doing?' 'What's gonna happen?' and 'Is this worth it?"
Implying that the hardships were all worth it, she stated it was interesting to be dreaming things with her partner and remarked it was incredible to see those hard work come to fruition.
They Have Two Kids
Apart from the professional challenges, Tedder and his wife have also tackled the demands of parenthood. The couple welcomed their first son, Copeland Cruz Tedder, in Denver, Colorado, on August 2, 2010. 
Their second son joined the Tedder family four years later, on September 8, 2014. Two years after, Tedder told People that his children were already into music.
"Both kids are obsessed with music," he revealed, adding that his oldest son already had a music taste. 
In his own words, Copeland was opinionated, and although he had just turned just six, he had his favorite songs.
"There's a lot of stuff that plays on the radio that he doesn't like, and he's very vocal about it. If he doesn't like it, he'll scream at me to change the station!" he explained with a laugh. 
Ryan Tedder Is Grateful to His Wife 
Tedder and his photographer wife have balanced their life as true partners in crime.
In 2017, the married duo restored a house once owned by film producer Gregory Goodman. They updated the bathrooms and fixtures and even added a new bedroom and a family room in the 5,386 square foot house. 
Finally, they sold the renovated property to veteran actress Cindy Crawford and her husband Rande Gerber for $11.625 million. 
Tedder is admittedly grateful to his wife for all her support and affection.
On her birthday, dated August 24, 2019, the Oklahoma native uploaded her picture on his Instagram and shared how she was not a fan of him posting her pictures on his socials. 
He jumped into the important part after that, admitting she kept him "sane & as balanced as a guy like me is capable of being in this life."
Tedder heralded his wife as an incredible mother, aesthetic guru, and creative plus talented person before mentioning he would forever be grateful for her presence.