Inside Ryan Serhant and Emilia Bechrakis' Love Story and Marriage after Baby
The story of the 'Million Dollar Listing' couple will melt your heart!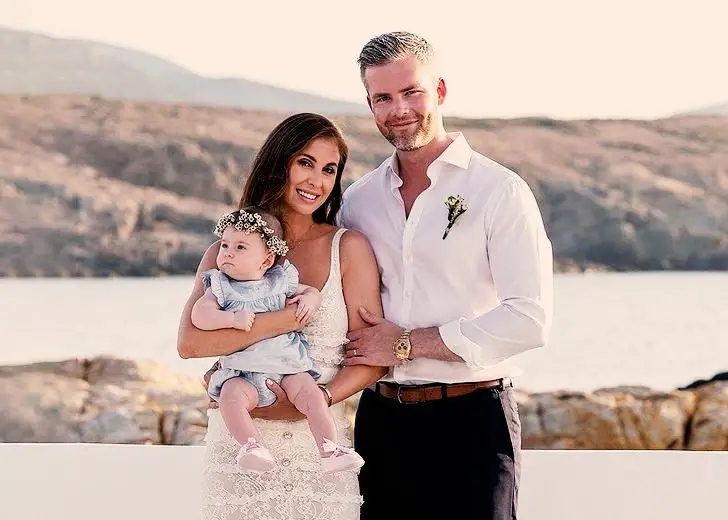 Television stars Ryan Serhant and Emilia Bechrakis welcomed their daughter, Zena, in 2019. 
Let's take a look at their heartwarming love story and how their journey kicked off.
How They Met
In 2014, Emilia was at a menorah lighting ceremony in New York City when she first met Ryan. They both attended a Greek-Jewish charity event where the pair hit it off right away. Emilia revealed that although she found him extremely charming, she was quite apprehensive at first. 
"He's hot, he's single, I thought he must either be gay or married, taken, so I didn't take him seriously," she said. However, Ryan kept calling her, which she thought was odd at first. Soon, the two began dating and have remained inseparable ever since.
She Chose to Stay in New York for Ryan
18-year-old Emilia left Greece to attend college in London. She was practicing law at the Mediterranean Shipping Company before meeting Ryan.
She was even offered a job at the company's headquarters in Geneva, Switzerland, but ended up turning the job down to stay in New York and be with the love of her life. 
He Is the Only Guy She Introduced to Her Dad
Emilia used to be intimidated to bring her boyfriend to her family. But the former attorney revealed she loved Ryan and wanted her dad to meet him, no matter what.
Despite his not being Greek, Ryan shared that her big Greek family was "very open-minded" and embraced him like their own son. 
Married for Four Years
Ryan knew that the Grecian goddess was the love of his life. On September 14, 2014, he went down on his knees right in front of Times Square to propose to Emilia.
"I am overwhelmed with emotions that are indescribable," Emilia captioned her Instagram post. "Although I was never a girl to dream of proposals and wedding dresses, this one fits perfectly in a fairy tale."
Ryan converted to Greek Orthodox, and the two got married on July 7, 2016, in a traditional ceremony in Corfu, Greece. The wedding was featured in Million Dollar Listing New York and was hosted at a Byzantine Church previously used by royal families for marriage ceremonies. Emilia wasn't lying when she said that this one fits in a fairy tale!
She Had Their Baby through IVF
After their dreamy Grecian ceremony, the MDLNY couple decided to start a family, but the road to parenthood was not as easy as they expected.
The couple tried to get pregnant for three years before successfully conceiving baby Zena through IVF. The MDLNY mom opened about how it affected her relationship with her husband in an October 23 Instagram post. 
Emilia also published a book, To The Moon and Back For You, in March 2020 and to share her difficult journey to have her baby. 
Baby Zena Is Now 2 Years Old!
Emilia keeps her fans updated on her YouTube channel, which often features videos of Baby Zena.
On August 6, she went on to Instagram to share an adorable photo of Zena. She captioned her post, "In 2019, we were in this same spot and she was so tiny... Time keeps flying by." Hopefully, fans can get to see even more of Emilia and Baby Zena in the future.