'Married at First Sight's Ryan Oubre and Wife Clara Berghaus Announce Divorce after Time Away
Some 'Married at First Sight' couples fail to stay together once the cameras stop rolling.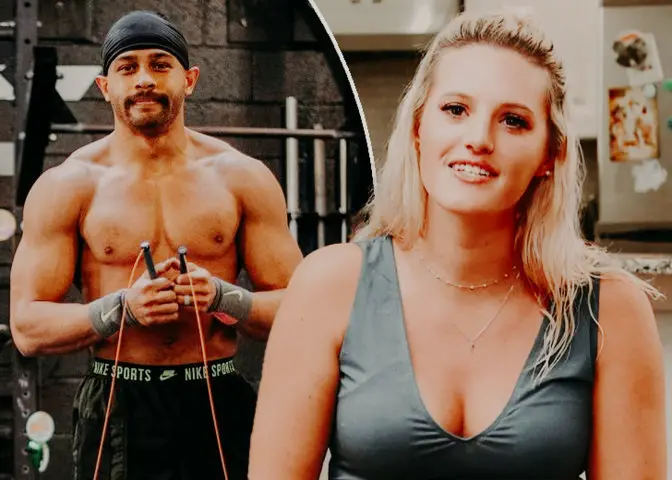 It's over for project manager Ryan Oubre and flight attendant Clara Berghaus. They were one of three couples who stayed together at the end of Married at First Sight season 12, but two months after the season ended, the pair announced their split.
Oubre shared in a statement via his Instagram story on July 12 that while it was not an easy decision to make, the couple realized it was best for both of them to go their separate ways, especially after taking some time away from cameras. 
He also thanked the fans and well-wishers for their support. 

Oubre's Statement (Source: Ryan Oubre's Instagram)
Oubre and Berghaus married when they met at the altar. During their time on the show, the couple had different views on giving and receiving affection.
Berghaus wanted to spice things up in the bedroom and wanted Oubre to utter the three words, "I love you."  Meanwhile, Oubre shared that he was hesitant because it was his first time falling in love. 
Oubre and Berghaus's Unhappy Ending
Despite their differences, the couple continued working on their relationship and stayed together on decision day. Oubre even said the words Berghaus longed to hear. 
During the Lifetime reality show's reunion special, the couple shared positive updates about their marriage.  
Clara opened up about their relationship, saying that she knew Oubre's feelings were sincere from the little things he did. The couple even mentioned they were planning a second wedding. 
However, they kept mum when asked whether they'd been physically intimate after the show ended because they had not consummated their marriage during the show.
On May 20, the project manager took to Instagram to share his feelings for his wife with a photo of them on Instagram.
In the caption, he wrote that no one would ever know their love story without cameras and TV and that it was something only for them to hold on dearly to. 
He also expressed his gratitude to his wife for loving him even when it wasn't easy to. 
It appeared like everything was going well for the couple, so their split shocked many fans. The couple has yet to clarify the exact cause of their breakup. 
Other Couple That Called It Quits
Oubre and Berghaus aren't the only couples to call it quits from season 12 of the show. 
According to several reports, Erik Lake and Virginia Coombs filed for divorce secretly, but it has neither been confirmed nor denied. 
The couple was the season's strongest match because of the immediate connection they felt.  
However, as they got to know each other, they realized they were very different. With an eight-year age gap, the two had different priorities in life.
Lake wanted to settle down while Coombs still wanted her independence and to drink and party. 
The couple stayed together at the end of the season, and they still follow each other on Instagram, although they rarely post about each other. 
No one knows the truth behind their divorce, and all fans can do is wait for the couple to confirm it.