Despite Public Criticism, Bryce Ruthven and Melissa Rawson Seem to Be Stepping Up Their Relationship
Although their love story has been shrouded in skepticism and controversies, it looks like the duo might get married.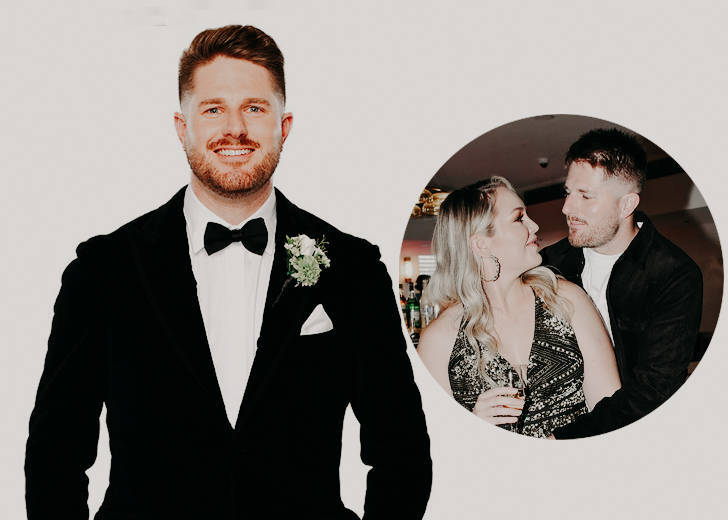 There is one crucial rule that every contestant must follow on Married At First Sight - you have to marry a complete stranger.
The provocatively titled reality series promises to use a panel of 'love experts' to match singles who meet at the altar and get married instantly.
But their compatibility is tested only after the wedding. 
Despite the wild and outlandish concept conceived in Denmark, the format has since spread to the United Kingdom, France, Germany, the U.S., and Australia, which has an entirely different format.
Strict Australian marriage laws meant the producers had the strangers meet at the altar of a commitment ceremony instead of getting married when they first meet. 
The experts can get the match right, but at times they fail to create a lasting relationship. Whether the show results in wedded bliss, the journey is not without bumps in the road. 
Melissa Rawson and Bryce Ruthven's Controversies
Married At First Sight Australia (MAFS) season eight participants Bryce Ruthven and Melissa Rawson are undeniably one of the most controversial couples.
The pair has been plagued by rumors that the relationship portrays an "excessive amount of domestic violence."
Ruthven has also been accused of gaslighting and emotional manipulation by viewers, with thousands signing a petition for an apology from Australian broadcaster Channel Nine and an investigation into the "toxic and dangerous" pairing. 
An organizer of the petition opined that producers should have intervened and accused the network of profiting off increased TRP from the drama that ensues from Rawson and Ruthven's acrimonious relationship.
"The producers clearly failed in their duty to take care of Melissa during the filming of the show," she stated. 
Ruthven's Girlfriend outside the Show
Bryce Ruthven is probably the most hated man in the social experiment, not only because of his abusive tendencies but also because he kept a big secret from his MAFS wife, Rawson.
The reality star was embroiled in yet another rumor about having a secret girlfriend while filming for the show. 
In one episode, during hometown visits, Bryce brought his wife to Canberra to meet Big Brother star Jason Roses and two of Bryce's other friends.
They threw Bryce under the bus when they accused him of lying to his wife Rawson when she questioned them point-blank about the supposed "secret girlfriend." 
Later on in that episode, Rawson confronted Ruthven about the matter, and he claimed he was innocent and denied the rumors. He even complimented Rawson for tolerating his behavior. 
Despite Controversies and Rumors, It Looks Like the Pair Might Get Married
Although their love story has been shrouded in skepticism and controversies, it looks like the duo might tie the knot in real life.
According to a close friend, Bryce and Mel have convinced their families of their engagement and plan to get engaged after the show next month. 
The groom-to-be was seen shopping for a diamond ring in Melbourne a few days ago.
He looked to be in deep thought as he examined the array of diamond rings inside the store's display cabinet. He chatted with the jeweler for several minutes while holding a ring in his hand. 
But that was not all. After his trip to the jeweler, he went to a florist and picked up a large colorful bouquet before calling it a day.
According to New Idea magazine, a close source revealed the couple are very much in love and happy. 
The wedding episode has yet to air.