Russell Howard Lived Away from His Wife Cerys Due to the Pandemic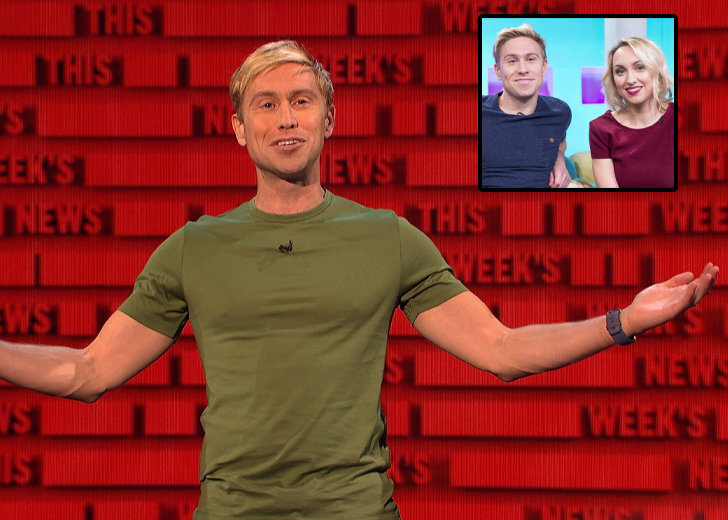 COVID-19 pandemic was a difficult time for the entire world. It was particularly difficult for the frontline workers who sacrificed a lot to take care of the patients amid everything.
The same was the situation with Russell Howard's wife, Dr. Cerys Morgan. Being a doctor and a frontline worker, she worked for the COVID patients.
As a result, she had to stay apart from her husband. Howard later shared his experience of living apart from his wife during the pandemic. 
Russell Howard on Staying Away from Partner 
In 2020, the comedian talked about staying apart from his wife while talking to Tim Lovejoy on Sunday Brunch (via The Sun). He confessed it was difficult for him to live apart from his partner.
But they decided to do so because his wife worked for the National Health Service (NHS) and is a frontline doctor. In addition, she had other doctors living with her who had elderly family members. 
Thrilled to be part of the first ever @NetflixIsAJoke: The Festival in LA🎉

I'll be playing at The Regent Theatre on 4 May 22, and would love to see as many of you there as possible! Pre-sale is happening now, and you can use code JOKES to get tickets before anyone else. pic.twitter.com/fwJmdV6qux — Russell Howard (@russellhoward) December 8, 2021
Therefore, living apart from his partner "felt like the most sensible thing to do" for Howard. He confided it was "heartbreaking, but it is for the greater good."
Before the pandemic, Morgan had taken a six-month break from work to travel. But once the pandemic hit, she discontinued her sabbatical and returned to work. 
She announced she was back via Twitter, writing, "Three weeks and two days and the career-break dream is definitely over." 
She received massive support for her decision and was praised for it.

Russell Howard's partner, Dr. Cerys Morgan, posing with her dog Archie. (Source: Twitter)
While his partner was busy with work, Russell lived at his childhood home with his parents. He joked it was "brutal" and said he had to sleep in his teenage bed.
Russell Howard's Relationship with Wife
Howard's relationship with his partner is one for the books. The pair met when they were young and fell in love. 
They met each other since Morgan was friends with the comedian's sister, Kerry. He asked Morgan to be his girlfriend in 2004 when he was 21, and she was 17.
Morgan was his girlfriend for almost 15 years before he made her his fiancée. On December 31, 2018, Howard confirmed he was engaged to be married to the doctor on Alan Carr: Chatty Man.
Five months later, the pair tied the knot in June 2019 in front of their friends and family. The wedding ceremony was an intimate affair.
Despite being in the public eye for a long time, Howard has kept his relationship fairly private. Similarly, he does not post much about her on his social media.
In an interview with the Telegraph in 2016 (via Express), he said he would not talk about his girlfriend since "she had a proper job" and he was "a clown."
The couple does not have any children yet. However, Howard is convinced that he would be a "terrible dad."
He once admitted that having kids would "completely" change his life. However, he shared was not that worried about being a "terrible dad" because of Morgan. 
The comedian said he was "very lucky" because his "girlfriend is clever and brilliant, so she can do all the raising."