Runik and Sierra Break up amid Domestic Violence Allegations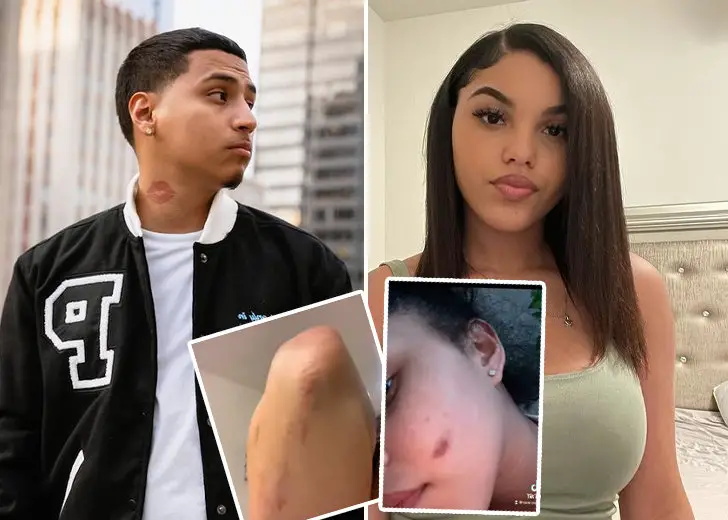 Trigger Warning: The content includes references to graphic violence. 
Social media often depicts a perfect life, but more often than not, only half of what is shown is accurate. 
The other half is hidden at all costs or sometimes exposed by users when they have gone through enough.
For example, on December 6, popular content creator Sierra Renea shocked fans when she revealed the behind-the-scenes of her relationship. 
Renea gained popularity through her "sierrareneaa" TikTok account, where she posts lip-sync and comedy videos, often involving her boyfriend and baby daddy Runik.
Runik is also a content creator with his own YouTube channel, Runiktv, boasting over 1.3 million subscribers. 
The couple also has a family channel called "Runik & Sierra," where they upload vlogs with their baby and outrageous pranks videos.
Runik and Sierra appeared happy in their photos and videos, but Sierra recently uploaded a video on Instagram alleging she was a victim of domestic violence. 
Sierra's Allegations Of Domestic Violence
Through her "sierraslaays" Instagram account, the content creator uploaded a video showcasing all the injuries on her body that her boyfriend allegedly caused. She had bruises on her arms and hands. 
She also showed a ligature mark around her neck and bruises on her pregnant belly. In the caption, she detailed her allegations.
She explained she had enough of pretending for the camera and opened up about the abuse she experienced at the hands of Runik. 
She also advised her followers to choose their men wisely and get to know them before they had a baby with them.
The comment section was flooded with well-wishes from her fans, who commended her for her bravery. 
But some people questioned the veracity of her claims, as Runik had responded with his side of the story.
When Runik responded, Sierra's sister came to her defenses and took her Instagram stories to share her thoughts. 
In one of the many stories Soleil posted from her "soleilfraserr" IG account, she explained Runik lied.
She revealed he had kicked Sierra when she was pregnant because he wanted to "kill his son." She also iterated that her sister could have died. 
Runik's Response
After Sierra had gone public with the accusations, Runik had put out his response to it on his Instagram and YouTube. 
In a video titled 'The Truth Behind Me and Sierra,' he explained what was going on behind the scenes that most people were unaware of.
Right off the bat, he confirmed his break up with Sierra and explained they had split the moment she made the allegations.
In the video, he showed clips of him and Sierra arguing, and in one of the videos, he called her racist, as Sierra allegedly asked him to go back to Mexico.
He also showed different clips of Sierra "attacking" him and "smacking and kicking" his phone out of his hands. 
The YouTuber also took to his IG stories and posted evidence of him being scratched and stabbed by Sierra. 
There is a lot of back-forth going on between the former couple, but fans have to wait and watch to see how this will unfold.