Minnesota Vikings Star Running Back Dalvin Cook's Ex-girlfriend Sues for Domestic Violence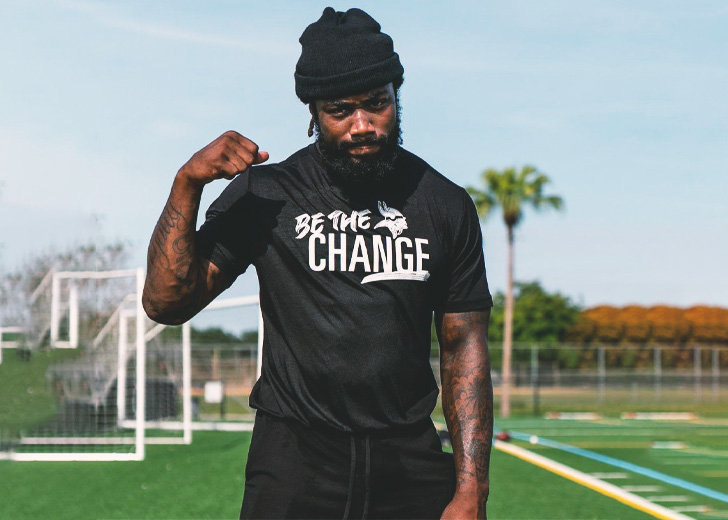 Dalvin Cook finds himself in some serious legal trouble.
The star running back for the Minnesota Vikings was recently accused of domestic violence by his ex-girlfriend, Gracelyn Trimble, a sergeant in the U.S. Army.
On November 9, 2021, TMZ reported the story, revealing the former couple dated each other throughout the past three years. But she also claimed that Cook physically harmed her a year ago [in November 2020], leaving her "a scratched, bruised, and bloody mess."
Gracelyn Trimble sues Dalvin Cook for Domestic Violence
Trimble unveiled the troubling accusations in a new lawsuit — obtained by TMZ Sports — where she shared that she met the Minnesota Vikings running back on a beach in Florida in 2018. She subsequently started dating the football player sometime later.
But things took a turn for the worse in early 2020, as she suffered a miscarriage. She was pregnant with Cook's unborn child. Meanwhile, she also found out that her partner was cheating on her while she was in the hospital and dealing with all the pain.
Afterward, they broke up only to rekindle their romance three months later. They got back together and started living in Florida and shared space in Minnesota, where Cook lived during the Vikings' season.
However, in mid-November, the former couple again got into a heated argument. The argument started at the Mall of America, and when they returned home, the football player allegedly punched her and threw her to the ground.
Sometime later, when she was packing her belongings from his home to separate from him, Cook got even more aggressive. She said, "[he] grabbed her arm, and slung her whole body over the couch, slamming her face into the coffee table and causing her lower forehead and the bridge of her nose to bust open and start gushing blood."
She further accused Cook of giving her "a concussion, leaving a scar on my face and taking me through hell."
The publication also stated that according to the suit, she used Mace on him before she went into his bedroom, grabbed his gun, and called a friend for help, leading the running back to attack her with a broomstick.
Dalvin Cook Denied the Allegations
In the wake of the situation, Cook's attorney David Valentini publicly shared a statement on behalf of the running back, claiming his client was framed with false allegations.
The statement claimed that Trimble assaulted Cook after she broke into his residence at night using a stolen garage door opener illegally. She then attacked him and a guest there using Mace on him and forced Cook and his guests to remain at the residence at gunpoint for hours.
The Vikings also released a statement saying,
[they] recently received notification from Dalvin Cook's legal representative regarding a situation that occurred between Dalvin and a female acquaintance in November 2020 and led to an ongoing dispute between the parties. Upon learning of this, we immediately notified the NFL. We are in the process of gathering more information and will withhold further comment at this time.
Meanwhile, Rochelle Olson, a reporter, took to Twitter to share a few pictures of Trimble, where she was attacked on her face. Her face was also covered with her blood.
He also shared a text message that happened between Cook and Trimble. The football player apparently apologized to her for hurting her while she said he "messed up" her face in the texts.
The case is currently in court, and the final judgment is yet to come out.